RIP Bob Casale, Original Devo Member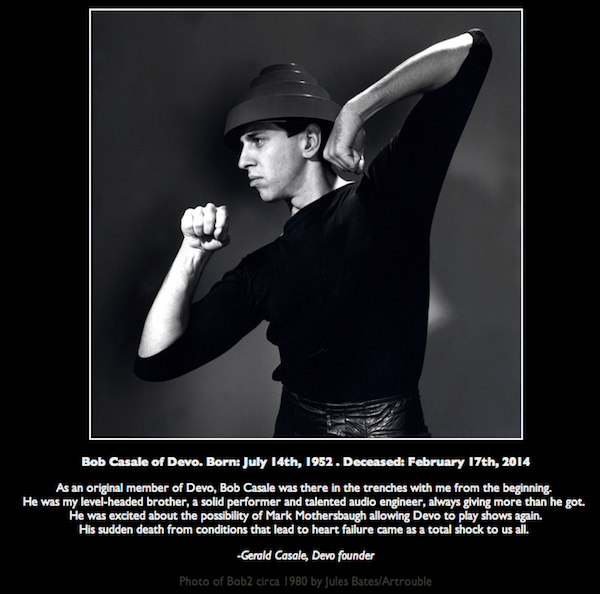 Devo's guitarist and original member Bob Casale has passed away from heart failure.  According to his brother and fellow Devo member Gerald Casale, the death was unexpected.
Gerald also wrote on Devo's website that his brother had been "excited about the possibility of Mark Mothersbaugh allowing Devo to play shows again".