Vinyl Sales Up 38 Percent In 2014…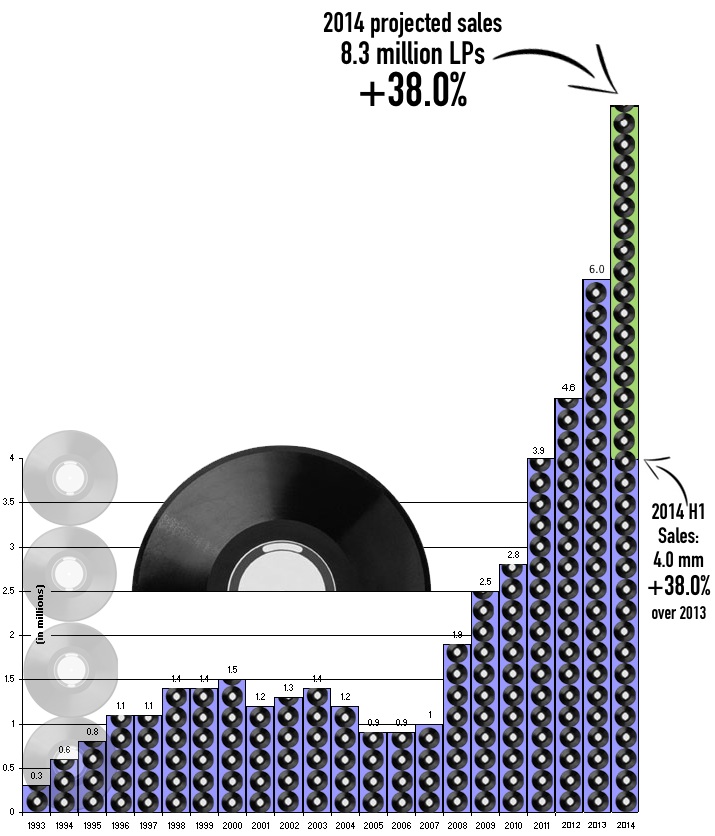 4.0 million LPs have been sold this year in the US alone, according to stats shared this morning by Nielsen Soundscan.  That's a 40.4 percent increase over the same period last year, when sales reached 2.9 million units.  In 2013, LP sales grew 30.4 percent year-over-year.
please note: in the first run of this article, we incorrectly stated the increase as 40.4%.