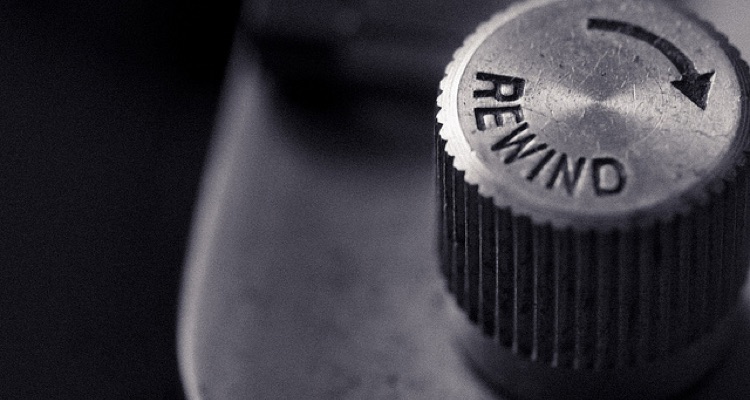 DMN rewinds to bring you the top 10 music industry stories this week.
1. The 13 Most Insidious, Pervasive Lies About Streaming Music.
There's plenty of misinformation floating around about streaming music these days.  We thought we'd clear some of it up. Streaming can be great for exposure, but for most artists, it's not.  Because without serious promotion and marketing, most stuff on platforms like Spotify stay buried. The real reason to be on a streaming platform is not to be invisible…Read more.
2. YouTube Finally Responds To Artists Demanding Fair Pay.
Is YouTube finally paying attention to demands for fair pay? YouTube has been under fire for some time over low royalty payments and not fairly paying artists, amongst other things.  As that complaint chorus intensifies, YouTube has found it necessary to respond to the public complaints over fair pay. YouTube's response…Read more.
3. Apple Says YouTube Is "Built On the Backs of Free, Stolen Content."
YouTube faces its strongest accusations to date, from one of the biggest companies in the world. Apple has now joined a chorus of voices decrying YouTube, accusing the company of profiting enormously while ruthlessly exploiting artists.  The tough accusations came during a roundtable interview with several top Apple executives at WWDC in San Francisco…Read more.
4. Turns Out Spotify Free Is Bigger Than Almost Every American Radio Station.
Spotify is facing relentless pressure to shut down its free access tier, based on industry concerns over low royalty payments.  But Spotify is now distributing data showing that its free tier actually rivals the reach of most traditional radio stations.  In major markets like New York, Los Angeles, and Chicago, Spotify Free is a top five station in terms of overall listeners and reach….Read more.
5. What the Orlando Massacre Means to an Openly Gay Musician.
As Americans try to make sense of the deadliest shooting in US history, musicians are also piecing together what the Orlando massacre means for them.  The attacks in Paris started in La Bataclan, with Islamic extremists targeting the Western values and freedoms embodied by the musical scene around Eagles of Death Metal.  But now, gay musicians have extra cause for concern…Read more.
6. Should You License Spotify? Try This Simple Decision Guide.
Should you license your music to Spotify, or any streaming channel for that matter?  That's an incredibly difficult question for any music artist, especially since formats like CDs, vinyl LPs, downloads, and even cassettes generate far greater revenue.  And after talking to a lot of artists and labels, we found…Read more.
7. Jimmy Page Stumbles On the Stand In 'Stairway To Heaven' Case.
Yesterday was Jimmy Page's turn to take the stand in the 'Stairway To Heaven' case.  Page's main claim since the beginning has been that he had never heard 'Taurus' — well not until recently anyway.  According to Page he only heard the Spirit song when his son-in-law found it on the internet and apparently brought the song to his attention…Read more.
8. How to Master and Release a Digital Album With Just a Few Hundred Dollars.
The following guide comes from Zach Hangauer, owner of Range Life Records, home to artists like White Flight, Fourth Of July, Suzannah Johannes and Say My Name. You can get your digital album professionally Mastered and make it available on all the popular stores and streaming services. A ballpark budget starts at around $40 per song for Mastering, plus $50 to Digitally Distribute your album…Read more.
 9. A Closer Look At Spotify's Latest Moves.
DMN zooms in on what Spotify has been up to lately, and what this means for artists and fans. Spotify announced on March 21st that it had hit 30 million subscribers.  DMN predicts that Spotify now has approximately 32 million paying users, based on a simple growth calculation of one million users per month…Read more.
10. Breaking: Apple Music Hits 15 Million Subscribers.
Today (June 13th) Apple announced that it has now surpassed 15 million subscribers.  That's half of Spotify.The news was revealed by Apple executive Eddy Cue, who announced the new number during a keynote at WWDC. What's surprising about this milestone is just how quickly the service has managed to rack up millions of users…Read more.
(Image by Chris Marquardt, Creative Commons, Attribution-ShareAlike 2.0 Generic, cc by-sa 2.0)