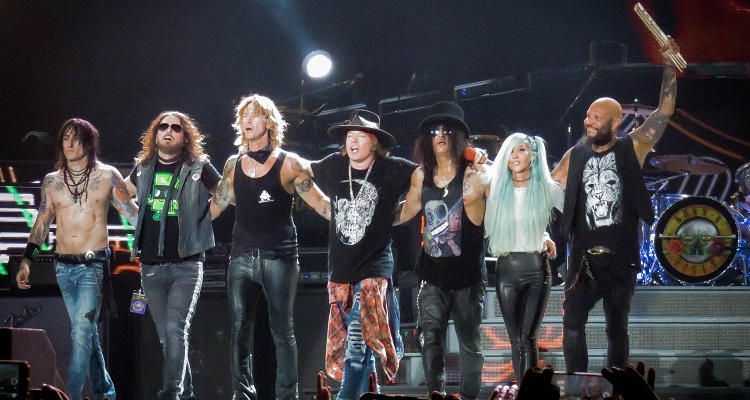 Guns N' Roses is now delivering an exclusive track to the upcoming Rock Band 2, slated for release in the fall.
The song, "Shackler's Revenge," is coming from the long-awaited Chinese Democracy, an album-in-the-making for more than a decade.
Game creators Harmonix and MTV Games shared the upcoming playlist on Monday at the game-focused E3 Media & Business Summit, hosted in Los Angeles.  Also in the action is Electronic Arts, which is handling critical marketing and distribution roles.
The set list contains one-hundred tracks, and songs purchased on the initial version of Rock Band are backwards-compatible.  Other gems include classics from AC/DC, a group notorious for withholding content from major outlets like the iTunes Store.  Also in the mix is "Tangled Up In Blue," from the legendary Bob Dylan.