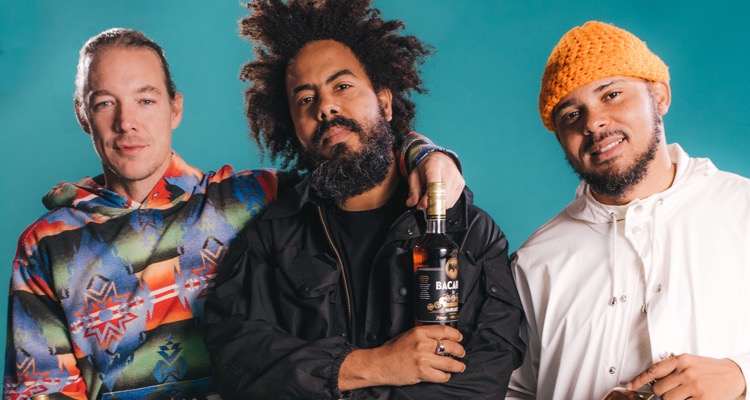 Artists have plenty of options when it comes to partnerships, a reality strongly reaffirmed at Midem this year.
The reason?  Everyone wants a piece of the energy that surrounds music, often through relationships with established or promising artists.  That includes big-name brands, a group that can enhance its demographic appeal and sales by partnering with the right groups.
One of the leading examples is Bacardi, a brand that announced a partnership with Groove Armada in March of last year.  The alliance followed a breakup between the band and Jive, part of Sony Music Entertainment.
The Bacardi alliance has now gravitated towards an EP release, according to details shared Tuesday at Midem.  The EP, or "mini-album" as described by Bacardi, is being released as part of the Bacardi B-Live music initiative.  The Groove Armada deal traverses touring and recording aspects.
"Recordings" means releases, though this EP is anything but conventional.  Instead of a straight-ahead disc, the band is issuing its songs within a semi-controlled, file-sharing application.  "In the digital age, the direct relationship that you have with your fan is becoming increasingly important," said Groove Armada manager Dan O'Neill during an exclusive presentation.  "One of the issues caused by the old model and how it worked is that you were always two or three steps away from the fan.  Developing that direct relationship is critical and central to the deal we've done."
The desire to create a tighter connection with fans played heavily into the file-sharing approach.  On bacardi.com, fans are now encouraged to register, download and share songs from the EP.  Both inside and outside the application, dubbed B-Live Share, fans can spread the songs to friends.  As their music is spread to more and more people downstream, the sharing originator is rewarded with access to extra tracks on the EP.
The graduated approach aims to focus fans on the Groove Armada music, and, for that matter, Bacardi.  "In the last three or four years, there's been this tidal wave of free music that threatens to drown us all," said Armada artist Andy Cato.  "If [fans] have a hard drive of free MP3s, they feel pretty comfortable about that.  And that's a culture that the industry's allowed to develop, it's there and it's not going to change."
Against that backdrop, Cato wanted to get some "love back into music," instead of a more disposable attitude.  That "love" usually means "DRM-protected," though unlike most attempts at controlled file-swapping, Bacardi and Groove Armada are issuing DRM-free, 320kbps MP3s.
Sarah Tinsley, head of Global Experiential Marketing at Bacardi, told Digital Music News that the web-based application was designed to play into broader consumption preferences, even if that meant allowing the songs to exist on file-sharing protocols.  "I don't think you can discourage people's natural organic behavior, what we want to do is encourage and entice people to stay within the platform," Tinsley said.
That corresponds with mentalities applied by artists like Radiohead, though if history is a guide, volumes on platforms like LimeWire and BitTorrent will easily dwarf the official, Bacardi-sponsored channel.
Story by publisher Paul Resnikoff.