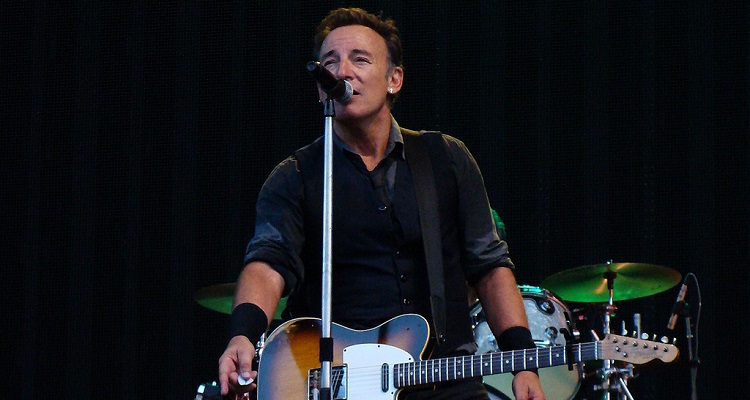 Bruce Springsteen is now attempting to erase his name from a lawsuit against a bar in New York – and preserve his credibility in the process.
But a number of suits against bars and smaller establishments are starting to surface, all with Springsteen's name attached.
The initial blowup involved Connolly's Pub and Restaurant in Manhattan, accused of skipping Springsteen performance royalties on numerous songs.  The suit was filed by ASCAP, on behalf of the artist, apparently without express permission.  "Bruce Springsteen had no knowledge of this lawsuit, was not asked if he would participate as a named plaintiff, and would not have agreed to do so if he had been asked," Springsteen's publicity group Shore Fire Media stated.
The backpedaling seems mostly driven by an everyman image, and is rubbing some executives the wrong way.  Springsteen has benefited enormously from public performance royalties, and his hesitance to pursue suspected violators – a least publicly – is part of a tricky PR straddle.
And rest?  Digital Music News has now discovered previous lawsuits naming Springsteen as a co-plaintiff (along with various other publishers).  The defendants include Chattanooga Restaurant Partnership, Inc., Sierra Grill Inc., Jak-Robbins Liquor Inc., MW Restaurant Mgmt., B.C.M. Taverns Inc., Palace Steak House, Bull & Bear Pub, Ltd., Alexander's Inn, Inc., and a list of others.  Those specific cases have been closed, and suggest a broader pattern of litigation involving Springsteen – with or without express permission.
Springsteen representatives declined comment on the additional suits.