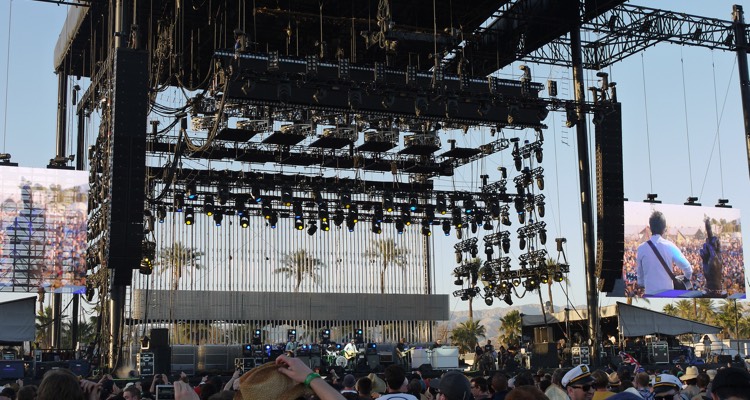 That's according to an estimate from startup NuevoStage, which counts 15,000 North American venues that have two or more empty, unfilled slots per week.
Meaning, at least 30,000 gigging opportunities go unfilled every week, with the club either closed or solely serving alcohol and snacks.
Of course, there are thousands of bands that would love to play those venues – and many could fill the room.  Sounds like the perfect market inefficiency – but there are reasons for the missed dates.  "A new artist has to deal directly with promoters, compounding the work they have to do," founder Maxwell Wessel recently told an audience at Rethink Music in Boston.  "And most promoters won't give new artists the time of day, because they lack a proven track record – there's too much risk."
The NuevoStage system allows venues to list empty dates, and bands can pitch themselves and rally fans to fill targeted slots.  Ultimately, if a band sells enough tickets, a gig is born – but the venue and band don't have to get linked to start the selling process.  Instead, NeuvoStage functions like GroupOn, where a deal is only cemented when enough people (in this case, ticketbuyers) seal the deal.  "This is [an opportunity] of approximately $400 million in a $10 billion North American booking industry," Wessel estimated.
Sounds like an elegant solution, but is NuevoStage stepping into a ticketing quagmire, like so many before?  Wessel is a recent Harvard Business School grad, so naturally he's attracted to solving marketing inefficiencies and matching buyers and sellers.  But this goes beyond analyses and modeling exercises: Neuvo will be beta-tested – and beaten up – in Boston for the next year or so before a broader expansion.  Fittingly, the hometown is rallying: the company just won a startup derby at Rethink, and walked away with a $50,000 purse.