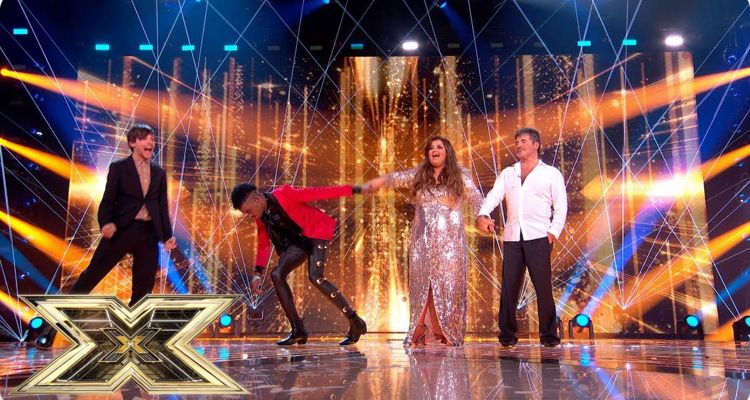 'The X Factor' is getting destroyed by 'American Idol' in the ratings race, according to stats surfacing Thursday.
In fact, the Cowell-launched show is barely trending above the first Idol series, which aired some ten years ago.
The Wall Street Journal dug into the Nielsen ratings comparison, and found that average X Factor viewership is less than half the average enjoyed by 'American Idol' prior to wrapping its season.  The stats show an average of 12.2 million 'X Factor' viewers since its debut in September.  Meanwhile, 'American Idol' – in its tenth season – was trending above 25 million.
That means lowered advertising valuations for 'X Factor,' according the report.  But it also deflates some of the pre-launch bravado from Cowell, who said 'Factor' would need to pull in at least 20 million to avoid being a 'disappointment'.
The question is whether 'The X Factor' needs some time to gain traction, despite a pricey launch by Fox.  That includes an estimated $20 million in kick-off expenses, and a bid-winning $250 million to lure Cowell.  And, big sponsors like Pepsi, a collaboration with Sony Music Entertainment, and even a Super Bowl tie-in.
The ratings problem also raises problems for artists. Television is one of those 'big, fat channels' that can create stars overnight, though establishing a post-Idol career is oftentimes difficult.  Now, the question is whether artists should roll the dice on something like 'X Factor,' which has a smaller audience and could complicate the sustainability problem associated with winners (or near-winners).  Perhaps a guaranteed, multi-million dollar record deal with Epic Records will help, though getting a deal seems like the least of a winner's worries.