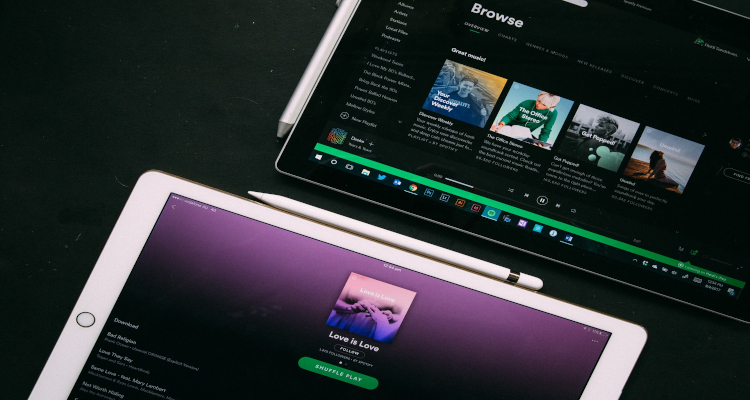 Spotify is now assuming its strongest stance yet against accelerating artist and label departures.
That includes the recent pullout of more than 200 labels represented by STHoldings, and the rumored threat of more Coldplay-like licensing refusals.
This is a statement the company emailed Digital Music News this morning, specifically in response to the ST situation.
"It would take more than 100 years to listen to Spotify's catalogue of around 15 million songs – one of the world's biggest music libraries – and to which we add more than 20,000 new tracks every day. We have agreements with the four major labels and many thousands of smaller indie labels, and the overwhelming majority of our label partners are thrilled with the revenues we're returning to them. We believe we offer the simplest, easiest and fairest music service in the world, and millions of our users across 12 countries would agree with us.
We are very sorry that a few labels and artists have chosen not to make their music available to their fans on Spotify, and will also therefore not reap the benefits of increased listener reach and buzz alongside revenue. We do however hope that they will change their minds, as the Spotify model is adding, and will continue to add, huge value to the music industry. Right now we have already convinced millions of consumers to pay for music again, to move away from downloading illegally and therefore generate real revenue for the music business.
We – alongside many artists and labels – dispute many of the numbers that have been discussed recently pertaining to Spotify. Artists can – and do – receive very substantial revenues from Spotify, and as Spotify grows, these revenue streams will naturally continue to grow. It is important to note that we do not have direct, contractual relationships with artists. We compensate collecting societies, who pay on to publishers and songwriters, and the record companies (who in turn compensate the artist) for use of a track.
Spotify is now the second single largest source of digital music revenue for labels in Europe (IFPI, April 2011) and we've driven more than $150 million of revenue to rights holders since our launch three years ago."