It never saw the light of day, for obvious reasons. But the beta-stage MegaBox is now part of a growing conspiracy theory over why MegaUpload was so abruptly shut down.  And it's getting fueled by a deeply suspicious public, one struggling to understand exactly how US-based agencies like the FBI, DOJ and MPAA could turn the lights off on something overseas.  Especially with little or no warning or easily-understood due process.  And, right as SOPA was getting shelved.
This isn't coming from Deep Throat; it's not an anonymous tip.  Rather, it's an idea that started gaining steam a few days ago, maybe on Reddit, who knows.  But it's since bubbled onto Twitter, forums across the world, Google+, and now, places like TechCrunch and Forbes.  Because it's not the illiicit file-sharing, copyright violations, or money-laundering that did MegaUpload in, according to the outcry, but a bullying big media afraid of a game-changing competitor.And it's confusing exactly who was on which side.  Just ahead of Christmas, MegaUpload started previewing MegaBox with 7digital, Gracenote, Rovi, and Amazon MP3 listed as partners.  The beta-stage MegaBox was a combination locker, download store, and platform for do-it-yourself, emerging artists.  "We take music distribution very seriously, so we partnered with some of the best in the industry!" the pre-launch collateral declared.
That doesn't mean formal agreements were in place – integrated Amazon MP3 links, for example, can be created without
the company even knowing. Either way, the pre-release demos positioned these 'partners' as a team, and this thing was definitely going live.
And, it was being positioned as a major stab at major labels, particularly MegaUpload nemesis Universal Music Group.  "They don't understand that the rip-off days are over," Kim Dotcom told Torrentfreak.  "Artists are more educated than ever about how they are getting ripped off and how the big labels only look after themselves."
This is another screenshot from our coverage on December 21st, when MegaUpload founder Kim Dotcom was filing suit against Universal Music Group over the 'MegaUpload Song,' inking Swizz Beats into the CEO chair, and showing the world a contract signed with will.i.am.  It was an all-out-war, that is, before the US Government dropped its game-ending bomb.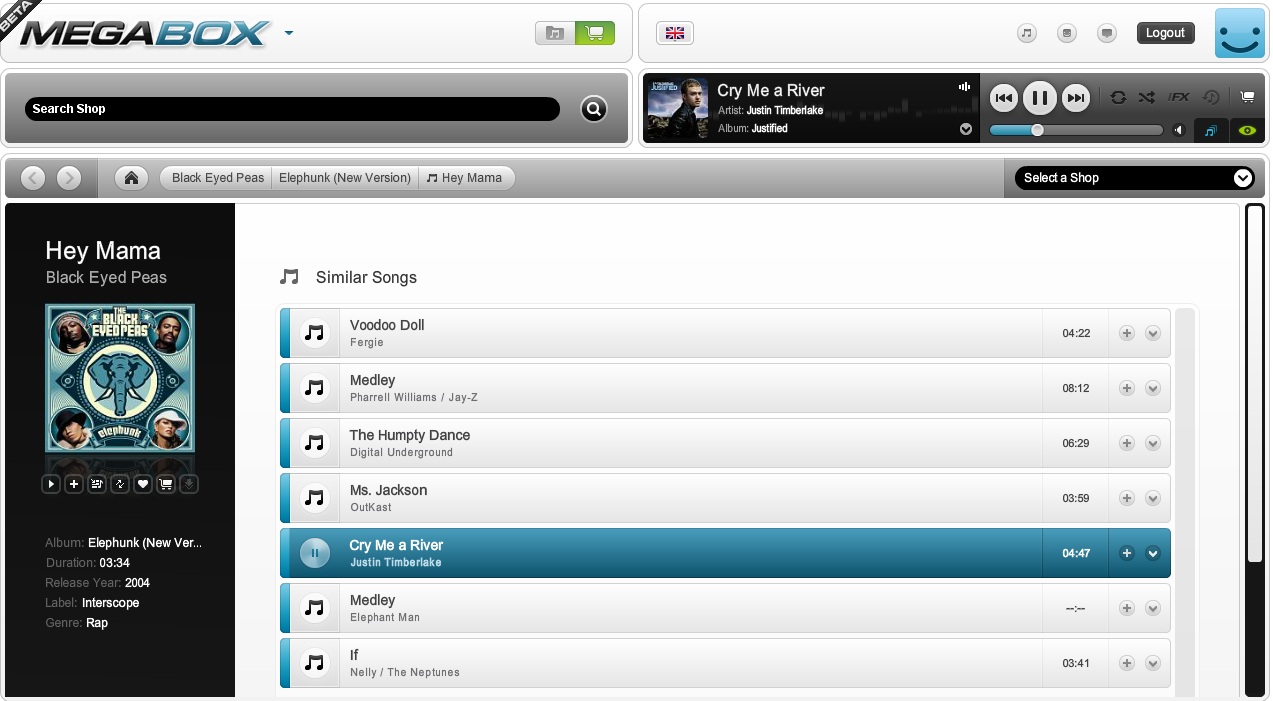 But the deeper question surrounds one awesome number: 90.  That is, MegaUpload was planning to offer 90 percent of revenues back to artists, even on free downloads.  Which sort of fits into a very shady revenue model that actually paid uploaders based on the number of subsequent downloads received.  "We have a solution called the MegaKey that will allow artists to earn income from users who download music for free," Dotcom outlined. "Yes that's right, we will pay artists even for free downloads.  The MegaKey business model has been tested with over a million users and it works."Theoretically interesting, though we've heard that some major rappers were already making money off of MegaKey, and rumors also point to development efforts by incoming CEO Swizz Beatz.  Which sort of corresponds to what Busta Rhymes was angrily tweeting a few days ago.  "1st of all I am soooo proud of my brother @THEREALSWIZZZ 4 being apart of creating something (MEGAUPLOAD) that could create the most powerful way 4 artists 2 get 90% off of every dollar despite the music being downloaded 4 free…"
But it's all just a theory…