How much is that sponsorship deal worth to you? As part of a just-signed deal with Coors Brewing Company, country star Jason Aldean agreed to change the lyrics to his latest track, 'Take a Little Ride.'
The following is a message sent by the Aldean camp this week to various country music stations throughout the United States.
"Jason Aldean is in the process of signing an endorsement deal with the Coors Brewing Company. With that, he has changed the "Shiner Bock" line in the song "Take A Little Ride" to "A Couple Rocky Tops".  We respectfully request you exchange this version with the one you are currently playing."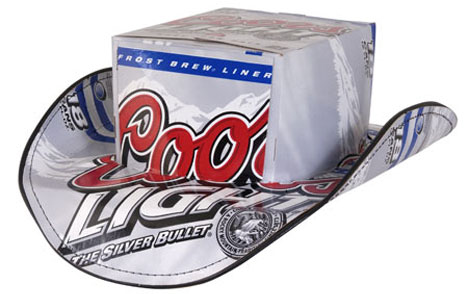 And here's the snippet that changed.
Old…
Bailin' some hay and stacking it all up
Roll into town, shine the old truck up
a little Shiner Bock
Then ease on out your way
To your place around 8 o'clock
New…
Been going round and round all day
Bailin' some hay and stacking it all up
Can't wait for the sun to go down,
Roll into town, shine the old truck up
Swing by the quick stop, grab a couple Rocky Tops
To your place around 8 o'clock