Feeling vaguely unsatisfied with every musical format out there?
Well, join the club. Here's a breakdown of the ups and downs of our many music format lovers…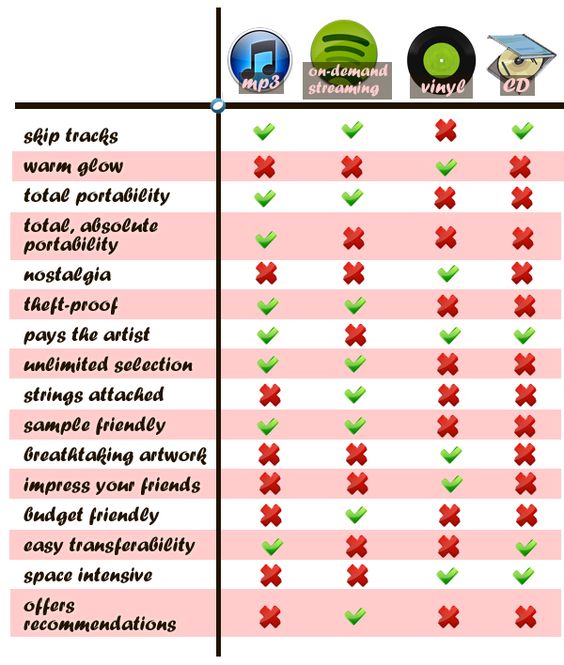 And, a few disclaimers. 'Pay the artist' is complicated, but in my mind means that the format generates a meaningful and noticeable payout that is comprehensible and finds its way to the artist more often than not.  More on that here, and here.
'Easy transferability' refers to the ability to take the music out of one system and move it to another (ie, from CD into iTunes, for example).  And, 'total, absolute portability' means that you can access your collection in any country, at any time in the future, with or without a subscription obligation.