Have fun with your half-penny-per-stream, because Spotify now appears to be closing on an ultra-pricey, Manhattan penthouse office sprawl.  "Nothing has been signed," Spotify executive Graham James told Digital Music News in an email, though sources are pointing to a very luxurious move for the company.  The New York-based Commercial Observer noted that Spotify is now actively negotiating to occupy the entire 7th floor penthouse of 620 Avenue of the Americas in the heart of Midtown South (or Flatiron), a total of 73,000 square feet.
Spotify's current New York address is listed on spotify.com as 76 9th Avenue, Suite 1110, 11th Floor, a less tony, and probably far less pricey, location.  And when it comes to price, Observer cited recent quotes from RXR Realty in the $60s per square foot, putting this property at nearly $5 million a year*.  Spotify declined to discuss specifics of the report, though this adds to other, worldwide offices in Brussels, London, Stockholm, Paris, Madrid, Oslo, Amsterdam, Helsinki, East Melbourne, Berlin, and Copenhagen.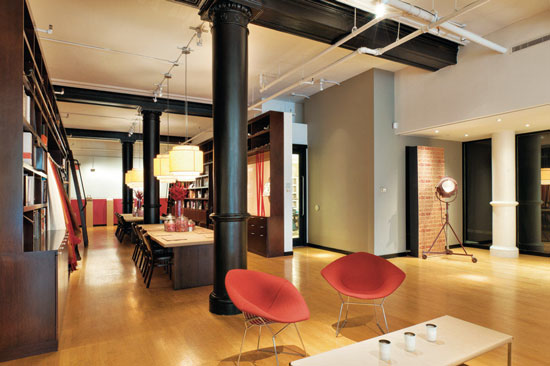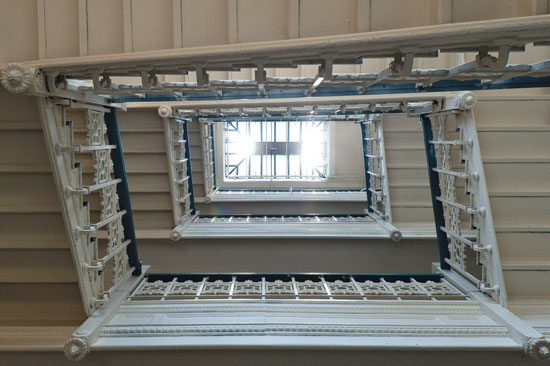 The New York move, despite not being finalized, seems to cement Spotify's image as the fattest startup on the block.  Of course, funding levels in the hundreds of millions are the fuel for this story.  That includes a rumored round topping $200 million ahead, with Goldman Sachs expected to be amongst the participants.
Here are just some of the details of this high-end listing, from RXR.
Magnificent cast iron façade with dramatic arched entranceways, constructed in 1896.
Over-sized windows offering abundant light and air.
Soaring 17' ceiling heights.
Central lobby for office tenants clad in travertine marble with sophisticated dark wood and quartz stone concierge desk with 24-hour attendant.
Enhanced security with technologically advanced turnstiles.
A view that looks like this…
(images from RXR's listing page)
*we originally calculated this as per month, though that calculation looks like an error.