Isn't that an oxymoron?  The question is whether an 'artist-friendly streaming' service can ever exist, though Beats co-cofounder Jimmy Iovine wants to create just that.  This says nothing about payouts, but everything about information, and it's the focus of this interview between the Wall Street Journal's Walt Mossberg and Iovine.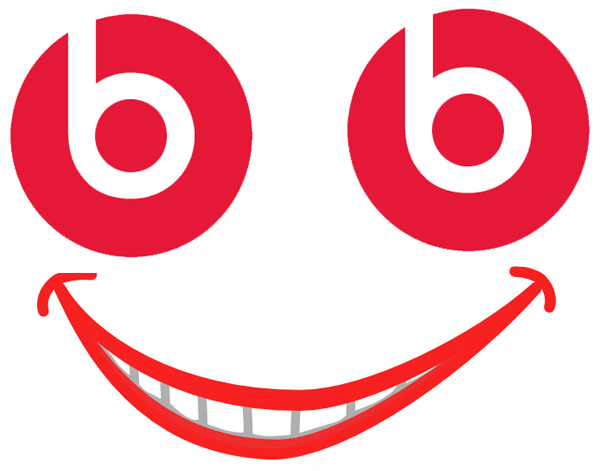 Iovine: There's also something else going on on our service that doesn't happen anywhere.  We have to make it user-friendly for the artist, they have to be able to build businesses on it, they have to be able to have information about who's using their music, where they are, it has to become a business for the artist instead of just communicating with their fans.
"Right now, they have all the information and the artists have no information…"
Mossberg: I'm a little confused about the last thing you said.  I certainly understand that artists and record companies could benefit from having information about what [people] want to listen to, but aren't you going to invade their privacy by telling that information back to the artists?
Iovine: No, right now we've brought on Ian, Ian Rogers is the CEO of our company from Topspin —
Mossberg: Ian Rogers, yeah, used to be at Yahoo and other places—
Iovine: Right, you get him and you get Trent Reznor, and we're going to build a communication between the fan and the artist.
Mossberg: Oh you'll be the intermediary.
Iovine: Yeah.
Mossberg: So my personal information may not go to the artist.
Iovine: If you're listening to them they will know. Oh yeah.
Mossberg: You're going to have to tell people that right up front —
Iovine: Yes, yes, they have to know—
Mossberg: And by the way, not only are you going to pay me $10 a month, but what you're listening to is going to be communicated back to certain people—
Iovine: To the artist—
Mossberg: To the artists.
Iovine: To the artist.  I think that's fair play.  I mean we don't—
Mossberg: I've never heard of a service that does that before.
Iovine: I know that.
Mossberg: But, what if I don't want anyone including the artist to know what I'm listening to?
Iovine: Well then I guess you're comp'd out of that, we have to sort through that, but that's the basic concept for the artist.  We want to do that, I mean we could fight over that all day but they need that information.
"Right now, U2 goes on tour, they sell $750 million worth of tickets, they want to know — you don't think that Ticketmaster uses that information?"
Mossberg: I get your whole point, but I'm just saying there's a privacy issue there, that's all.
Iovine: Yeah, but it's on the side of the angels and I think that stuff will get worked out.  I'm very optimistic about that, maybe I'm idealistic, but I believe we can work that out.