Here's one problem with betting hundreds of millions on Spotify: insane amounts of competition.  Because even if the streaming subscription model ultimately holds water, any one service is likely to get diluted by a bunch of other services.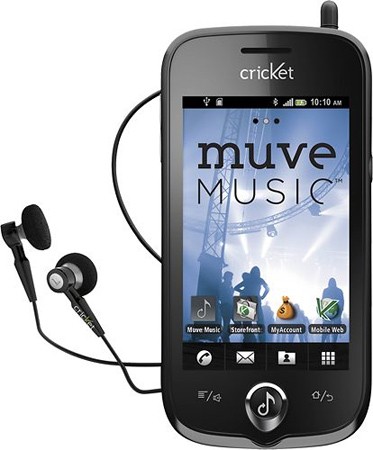 Which brings us to Muve Music, still the number one streaming subscription service in the US.  But unlike the more sophisticated Spotify, Muve revolves around mobile bundling, and lower-income (and more mobile-focused) consumers.
And it's working: according to a recent disclosure from Bill Ingram, executive vice president of strategy at Muve carrier Cricket Wireless, roughly 1.4 million customers are now paying for Muve-bundled plans (and this is US-based only).  The comments were made at Mobile World Congress, happening all this week in Barcelona.
Which means, Muve could be stretching ahead in a serious and very different way.  According to the latest disclosures, Spotify has one million paying subscribers, and Rhapsody has the same.  Others, like Google, Deezer and maybe even Apple, have yet to enter the American market.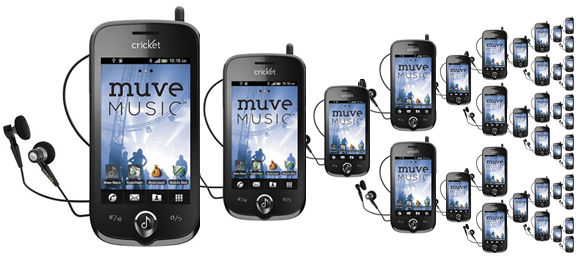 But those are, for the most part, dedicated subscription accounts.  Which means the future of streaming music could be packaged in a far more complicated bundle.  Part of this is coming from a place of financial duress, but Cricket is now making moves to spin off Muve Music into a separate entity, and then license that entity for other carriers to use.  "It will be a completely separate entity," the company just told the Wall Street Journal.
Which means, Cricket Wireless won't be the only one offering Muve in the future; in fact, you may not even see 'Cricket' or 'Muve' anywhere on the replicated versions.  And, each will have all sorts of possible variations.  "Muve's flexibility would allow operators to start pricing music in much more accessible ways, for instance selling subscription for 10 cents a day or restricted plans for as low as 50 cents a month," GigaOM relayed, also from Barcelona. And with that, here's the latest breakdown of who's subscribing to what.