What else is the concert industry supposed to do?
Fans have concert alerts blasting at them from every angle and app, their inboxes are stuffed with touring bands they love!
Which means in 2013, fans not only 'know their favorite bands are in town,' tens of millions are being spent to solve this problem.  Sequoia Capital dropped $10 million to make Songkick the best alert system on the planet.  Live Nation spent nearly $30 million on BigChampagne to put more butts in more seats.  The list goes on…
Yet these are the results, according to just-released attendance figures from Live Nation.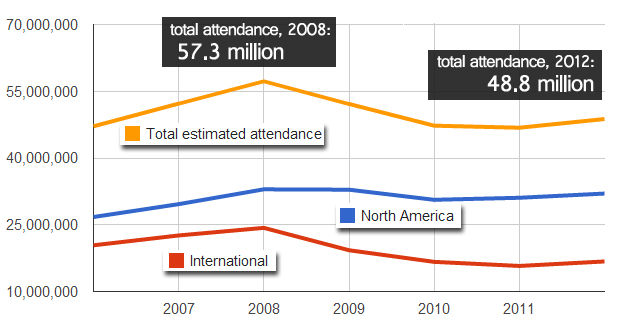 Here's the data.  Here's Live Nation's 2012 fiscal report.