Not according to Digital Music Doctor, which has been tracking Digital Audio Workstation (DAW) popularity since 2004.  And the latest results are pretty surprising: instead of Pro Tools, Imageline's FL Studio now takes the cake, both on a quarterly and yearly average basis.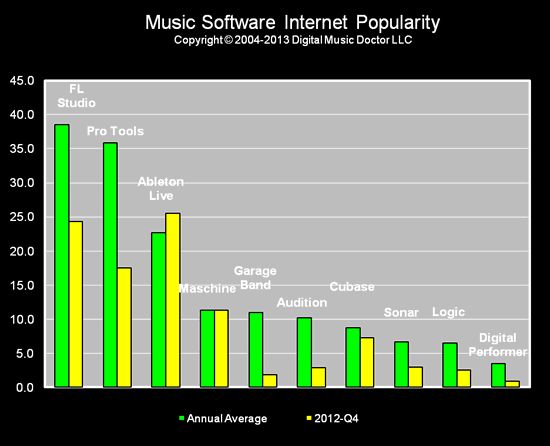 One thing to keep in mind is that this is not based on actual unit sales, rather popularity across search engines (Google, Yahoo+Bing), social networks (Facebook, Twitter) and YouTube.
Also of note: Native Instruments' Maschine just entered as a fourth-ranked package, displacing Apple's GarageBand to number five.
Written while listening to Bassnectar and Amon Tobin.