Once in a while, an artist tells the media that they don't care about their music being pirated.  Though it doesn't happen often, it tends to garner a lot of attention — which could be why they say it — in particular among pro-piracy/anti-copyright proponents.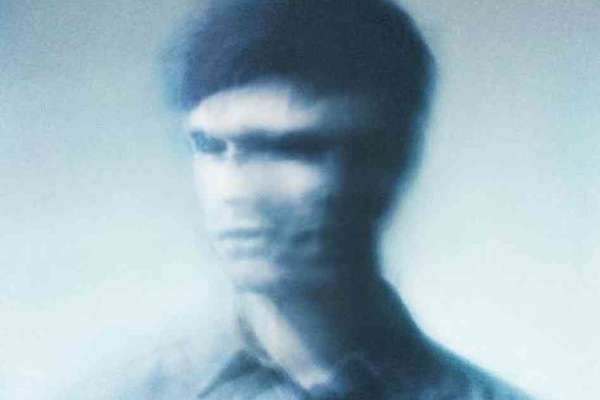 The latest one to do so is James Blake, in an interview with the Guardian.  He said he expects the majority of people to download his new album for free, adding: "And why wouldn't you?"
"My label [Universal] is hoping that on April 8th you'll do the right thing and click the 'Buy' button," he says.  "You should see what they're doing online just to get people to look at the 'Buy' button.  I'm starting not to care, to be honest. Things are changing.  The ship" — he means the music business — "isn't just going down."
"There are people trapped inside, bashing on the windows trying to get out."
Later in the article he describes the people working at his label as "door-to-door salesmen trying to sell doors", as they streamed and previewed much of the album online before the release in an effort to stir interest, and then "sought to squeeze" (the journalist's words, not Blake's) extra songs out of him.
Now, I'm a huge fan of Blake's latest album.  It's one of my favourites in the past six months, leading with the breathtakingly melancholic single "Retrograde" — a track begging to be the theme tune for the next Scandinavian crime drama — but after reading this interview I'm not so sure what to think about him.
It's possible that his sentiment may have been misinterpreted — maybe he said it in a despondent rather than carefree way that didn't translate into print — but I wonder how the marketing and promotions people at his label, who are breaking their backs to make his album a success (and most likely ensured he'd be interviewed by the Guardian), feel about being described as "door-to-door salesmen" trapped inside a sinking ship, that he doesn't care about.
After all, Blake had the choice to not sign to a major label.  Those who do sign tend to do it for the marketing power such a label possesses, including tour support — and, possibly, the bigger advances they offer.  (Speaking about his first album Blake reflects: "No one bought the album initially.  Then I did tours and tours and tours, and eventually it started selling.")
If an artist chooses to sign to a major in order to get that sort of financial investment, surely he or she must realise that part of the bargain is that the people working at the label will put in a big effort to make that money back.
I'm all for an artist's freedom of choice, so I have a proposal for those artists that wish for their music to be available on pirate sites (and I'm not saying Blake does, as he says he's simply "starting not to care"): make an album without any help from non-featured songwriters and producers, who rely on royalties for their survival, and release it without any help and investment from a label.  Then you can announce to the whole world that you want fans to download it for free from a pirate site.
Alternatively, if you choose to use outside help but still want your music to be "pirated"*, announce your wish — and then compensate those people who worked hard to help you realise your dream in the hope of seeing some sort of financial reward if people liked what they heard and decided to download it.
It's not too difficult to find out how many times a track has been illegally downloaded.  Multiply that with the songwriters'/publishers' share of an iTunes download — which is around 8 pence (12.5 cents) in the UK — plus the 2-4% on the retail price (pro-rated for dealer price) that the producer traditionally gets per download.  Finally, pay the label back, say, 50 pence per illegal download until they've recouped their investment in you.  That way you haven't stomped on someone else's freedom of choice in order to serve yourself — and you've avoided looking like a hypocrite.
* The description of piracy is: "the unauthorised reproduction or use of a copyrighted book, recording, television programme, patented invention, trademarked product, etc.", so authorising it would in effect mean it's not pirated.
Written while listening to Charli XCX's debut album True Romance.