This is why 'windowing' could become a very serious problem for streaming services in the future.  Because even though Spotify insists that streaming has no negative impact on download sales, it's really hard to prove that.  And, in the case of Vampire Weekend, it's really hard to argue with success.
According to stats compiled by Nielsen Soundscan and shared with Digital Music News by a major label executive, Vampire Weekend sold more than 134,000 first-week units of their latest release, Modern Vampires of the City.  These are US-only figures, and easily enough for a number one album chart position, according to the source.  Other releases from George Strait and Demi Lavato lagged considerably behind.
At present (Thursday), Modern Vampires still remains unavailable on Spotify, and it's unclear exactly when the band will upload it for streaming.  In a recent Reddit AMA, the band indicated that Spotify's seconds would come in a few weeks; ie, enough time to maximize the early download (and even CD) demand for the album.
Meanwhile, Modern Vampires remains a heavily-promoted iTunes exclusive, with top-level, masthead positioning across the entire iTunes Store (as of Wednesday afternoon).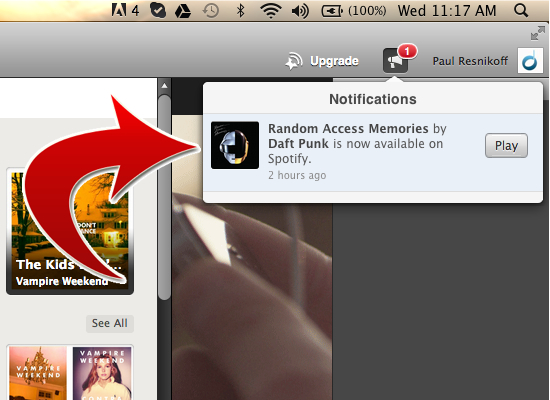 The attention now shifts to Daft Punk, whose Random Access Memories is now available on Spotify in the US and worldwide.  The album's 'official release date' was the 21st, though that seems like a formality given a massive, week-plus streaming exclusive on iTunes (other countries got streaming access earlier).
Throughout the Daft Punk iTunes exclusive, streaming users were encouraged to pre-order a complete album download.  Those sales will now be ushered into the first week total, which technically starts now.