The following guest post comes from David Gjester, cofounder of digital distributor Indigoboom!  David, a Norwegian American, has been a session and concert keyboard player, a commercial composer and sound designer prior to jumping into digital music distribution.   

Norwegians were early mass adopters of advanced mobile phones and internet-connected computers. Weaned on Napster, Norwegians file-shared like crazy.
In 2008 alone, Norwegians downloaded an astounding 1.1 billion songs! That is: 232 tracks downloaded for each and every Norwegian (including old-age pensioners and toddlers).
It felt as if the entire connected population was actively striving to murder the business in which I have been working since the early eighties.  No one showed any sympathy for the fact that my colleagues and I were losing out, losing work, or — God forbid — taking day jobs.  Friends boasted to me about having hard drives chock full of tunes — as if it were somehow a badge of honor to their fandom; their dedicated interest in music.
Interestingly, as the download fest ran its course, millions of the very same people were paying three times the price of a proper full stereo download for a cheesy ten second monophonic ringtone of the same hit song!
The explanation for the ringtone boom was simple:

convenience

.

It was way more convenient to drop a five dollar ringtone directly into to your phone than to take a pirated MP3 file, get an editing program, make the sample yourself and then upload it to your phone.
Suddenly, the will to pay magically appeared.  But is the answer to our current misery is that simple — and that hard?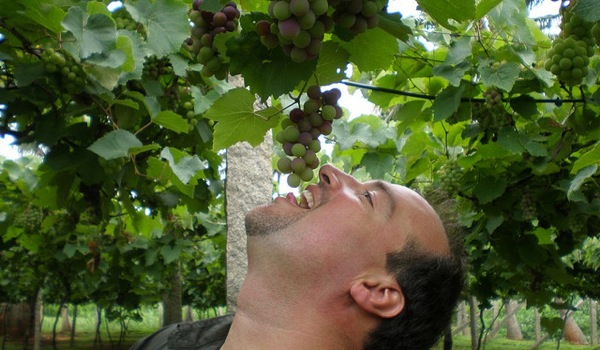 From October 2008 and to the present, there has been a gradual but drastic change in the above-mentioned groupthink.  A piece of hugely detailed and specific research, running from 2005 to the present day, shows this change (see above).
The research was commissioned by Norwaco, and executed by Ipsos MMI, a widely trusted Norwegian research firm. Consequently, the stats are highly reliable. The chosen method involved monthly interviews of a large and scientifically-selected focus group comprising a demographic and geographical average of the internet population.
Here are just some of the findings:  
1.7 million Norwegians now use Spotify or other streaming services. That's a staggering one third of the population, and 54% of these users are premium subscribers.
From 2008 and to date the annual number of:
Illegal music downloads has dropped from 1.2 billion to 210 million.
The number of pirated movies has fallen from 125 million to 65 million annually.
Pirated TV shows have fallen from 135 million to 55 million annually.
While illegal music downloading has been falling steadily since 2008, movies started their decrease in 2010, and TV shows in 2011.
So what happened in 2008 to trigger the decrease?  No prize for the correct answer:  

Spotify launched.

Then, around 2010/2011 various comprehensive subscription and on demand services for television and movies launched.  This correlated perfectly with the fall in illegal movie and TV show downloading.  There were no lawsuits against file-sharers, no internet spying of any significance was taking place and the ISPs refused to block the appalling Pirate Bay.
Thus, access to illegal material has not changed in the period studied.  If anything, it has improved.  

The correlation between these numbers and new service releases is undeniable.

Convenience works for us as a business.  It works for the audience.  Convenience is the best remedy and will in the end marginalize piracy to the point of insignificance.  Blocking TPB would accelerate the process, since they, too, provide a form of convenience.  Tell every politician you meet to block them and similar sites.

I can already hear the streaming naysayers banging at my door:  "They don't pay us properly.  The model is unsustainable.  You are a Spotify shill."

I have the following suggestions for them.  Get organized.  Argue for higher subscription rates.  Start your own service, if you think some one is pocketing your cash.  Or, there is always the option not to be on Spotify.

And please stop repeating the baseless falsehood that Spotify does not pay artists.  I am a distributor.  I write the checks to the artists.  Streaming royalties are significant percentages of these checks.  Telling me that Spotify does not pay just sounds like noise at this point.  As for the rates per spin, time, diligence and not least your participation in the discussion will fix that problem as long as you keep it real.

The important thing is, what can kill off unwanted and unprofitable behavior.  That, in a word, is convenience.
Written listening to James McMurtry's catalog on Spotify Premium.  Image by David Ellis, licensed under Creative Commons Attribution 2.0 Generic.