This raises even more questions about digital growth, and calls nearly every bullish research report on music into question. It's a very different digital/physical revenue breakdown for some of the largest worldwide markets, compiled by market research firm IBISWorld.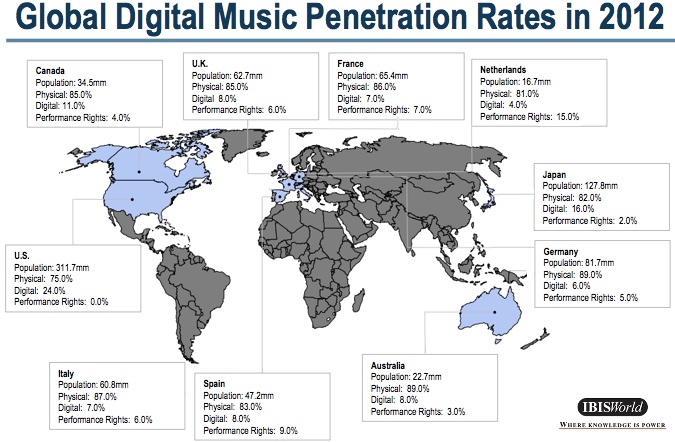 The findings sharply disagree with data published by industry trade groups like the IFPI, which report majority digital revenues in countries like the US.  Instead, IBIS doesn't see digital overtaking physical worldwide until 2017, within a far smaller industry.  "Many of the industry's largest companies have failed to leverage a crop of potential new revenue streams to properly compensate for the extreme drop in physical album sales over the past five years," the group flatly assessed.
The stats were shared with Digital Music News as part of a broader research report by Siemer & Associates.
Written while listening to Jorge Aragao.