Here's more proof that wealthier people pirate more stuff. The legal version of Sylenth 1, created by Lennar Digital, costs about $186 (you can order it here).  Steve Aoki, recently ranked the tenth-richest DJ by Forbes, has earnings estimated at $14 million over the past 12 months alone.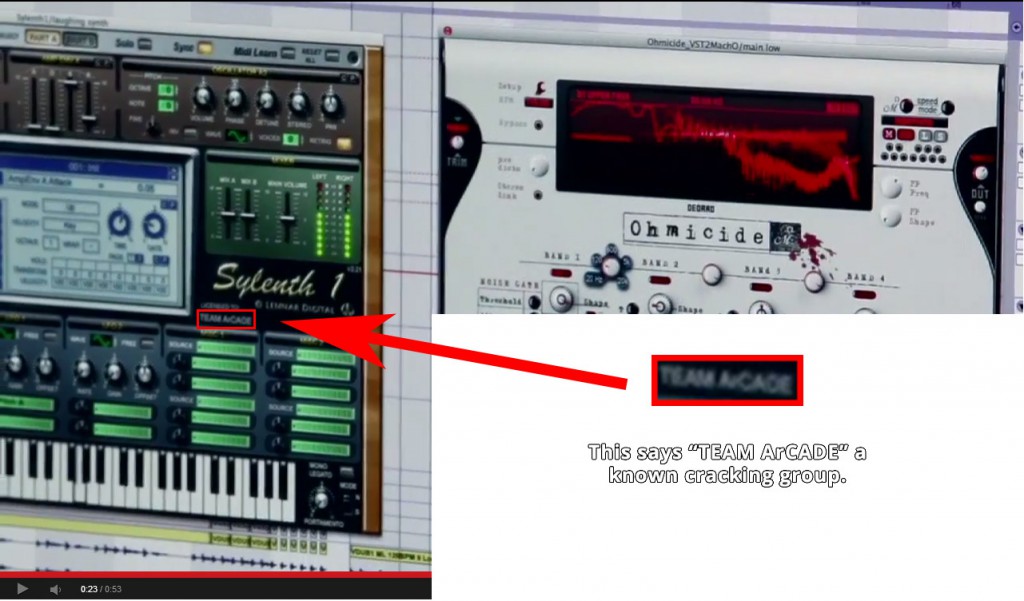 The above screenshot, which first surfaced on Reddit, was taken from a teaser video featuring Steve Aoki and Linkin Park.  The team has been collaborating on a new track, "The Light That Never Comes" (the cracked software appears at about :23).
Updated (Saturday; 8/24): Steve Aoki now says he was indeed using a cracked version, but that he also purchased an initial version legally.
We've emailed Lennar Digital for a response (they're based in the Netherlands), so stay tuned.  Aoki, the son of Benihana founder Rocky Aoki, is also the owner of Dim Mak Records.