This is already one of the largest sites in France, despite being less than a year old.  It's MyFreeMP3 (myfreemp3.eu), and it offers pretty much every artist catalog for free, via streaming or downloading (your choice).
All without ads or subscription fees.  Or, any licensing payouts from what we can see.
The question is whether artists have any hope whatsoever of removing their content.  Spotify absolutely must remove content – for good – if the rights owner demands (see Atoms for Peace).  Even Grooveshark, which is based in the US, is subject to DMCA and copyright laws, and even signs the occasional rights deal.   MyFreeMP3, by comparison, probably won't respond to anything except a forced shutdown.
MyFreeMP3 lacks many of the things that make Spotify a great user experience.  There are no apps, no playlists, and limited recommendations.  But in some ways MyFreeMP3 is cleaner and simpler: ads don't interrupt playback, and it's certainly less cumbersome on the wallet.
Here's what the site looks like on an iPad 2.  Playback is perfect, swiveling works through Chrome, etc.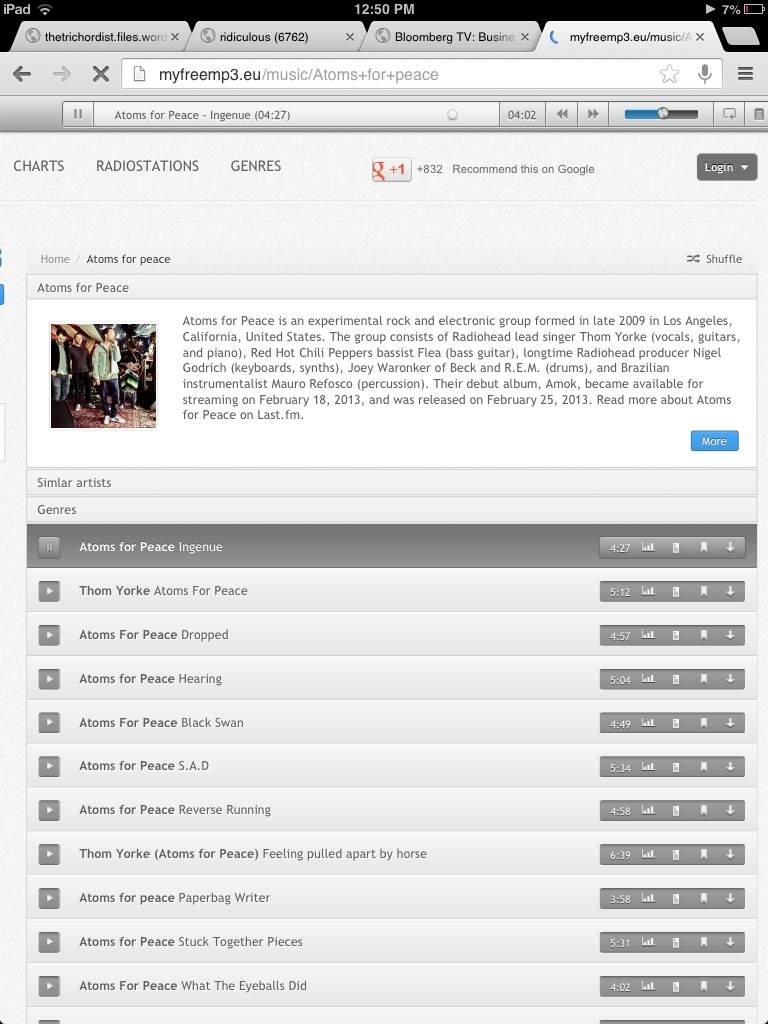 The site advertises itself as Russian, though some readers are already tracing this back to Lithuania.  Alongside France, Germany ranks as another top traffic country, with the US, Canada, and South Africa also high on the list.