The recording industry finally figured out how to starve file-swapping.  So has Ticketmaster finally figured out a way to starve scalping?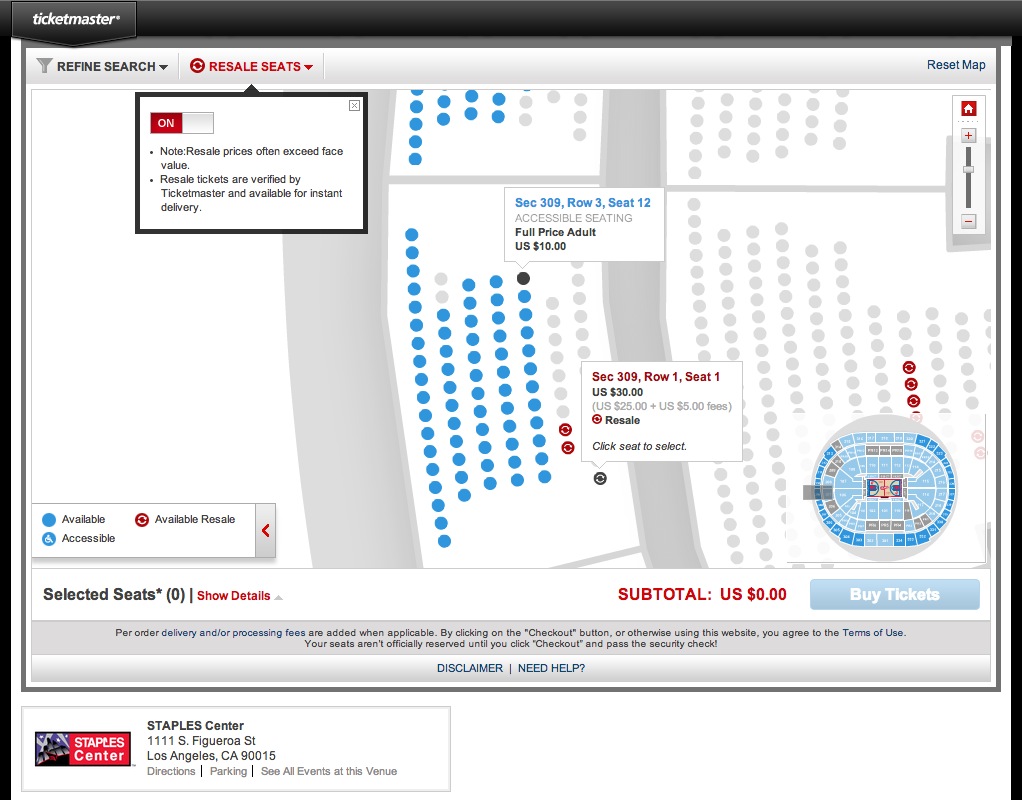 Ahead of the weekend, the Live Nation-owned company expanded its "TM+" service, which combines unsold ticket inventory with 'resold' tickets in one interface.  Which means, no clicking off to StubHub, TicketsNow, Craigslist, or whatever to find a seat, at least according to the Ticketmaster plan.
Last month, Ticketmaster trialled the idea with Black Sabbath in New England; now, a handful of sports franchises are trying it out.  The list includes the Clippers (above), alongside other teams like the Miami Dolphins.
If this works, then everyone gets a piece, including the fan and team (or band).  In scenarios involving rivals like StubHub, Ticketmaster gets nothing beyond the initial sale, and neither does the band in many cases the band profits handsomely.  Which means big companies like Ticketmaster have been missing out — big time &mdash on these massive markups.
But will this translate into music, where crass capitalism doesn't always translate?  The real question is whether music fans, who often feel entitled to lower-priced tickets, will play along.
Written while listening to [email protected]