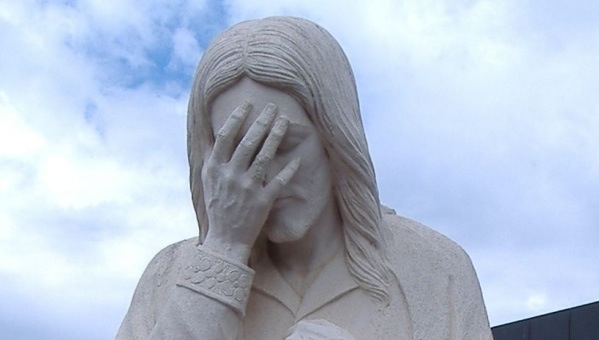 The following guest retort comes from Darryl Ballantyne, founder and CEO of LyricFind, one of the largest lyrics licensing companies in the world.   

A recent article on David Lowery's site (The Trichordist) and covered here on Digital Music News highlights issues of lyrics licensing and enforcement.  In an effort to make his points, David and Paul made broad statements that shortchange important facts.  Note that while the original article has now been heavily edited, a number of misconceptions were spread (and still exist) here on DMN and I wanted to take this opportunity to add a factual backdrop to the lyrics industry.
For those who are not aware, my company, LyricFind, has been leading the charge for licensed lyrics since 2004. We have licenses with over 3,000 music publishers, and power web sites and music services around the world. Our database is manually curated by a dedicated content team that listens to music all day to ensure accuracy – they are extremely diligent and passionate about their role.
A number of the sites included on the original 'undesirable' list are, in fact, licensed and these have since been corrected.  It's important to note, though, the state of the lyrics business and the fact that the number of licensed sites is growing constantly.  In fact, at this time, LyricFind is licensing 71 lyric web sites – and that doesn't include lyrics integrated into other services.
While there can always be more, enforcement has been happening against the unlicensed sites for many years.  The NMPA, first with the assistance of Ross Charap from Arent Fox, followed by Ken Anderson from Sheppard Mullin, and finally now in-house, have been pursuing lyric (and tab) sites for over seven years.
To date, they have sent out hundreds of takedown notices to many different sites, resulting in 38 sites shutting down and another 18 taking licenses (not to mention the secondary effect of sites licensing for fear of receiving takedowns).
There have been two high profile lawsuits against lyric sites – first, against LyricWiki (which settled by selling to Wikia) and also against LiveUniverse (which operated LyricsDownload.com, CompleteAlbumLyrics.com, and LyricsAndSongs.com), which resulted in a landmark $6.6M judgment in favour of the publishers. Those sites have since been shuttered, the domains (and other assets) seized, and have the founder, Brad Greenspan, on the run. Without the relentless work of those people (and the publishers behind them, notably Ralph Peer of Peermusic, who is perhaps the biggest fan of lyrics I know), none of the current monetization of lyrics would be possible.
And what, exactly, is that monetization? The Digital Music News article quotes a 'major publishing executive,' saying that there is 'zero going back to lyrics writers and publishers'.
This is, perhaps, the most disappointing part of the conversation to me – LyricFind generates millions of dollars every year for music publishers for lyrics use, and it's growing dramatically every year.
Outside of regular lyric sites, we license companies like Microsoft, Pandora, Samsung, HTC, Nokia, Clear Channel, SoundHound, Disney, Shazam, Rovi, WinAmp, TouchTunes, and even Universal Music Group itself.  And that list is growing – there are more major services ready to launch lyrics in the very near future, all generating significant revenue for publishers and songwriters.
In short, this is not a "losing battle".  As David correctly stated, lyrics may be one area where the business is more valuable in the internet age – and we're just getting started.