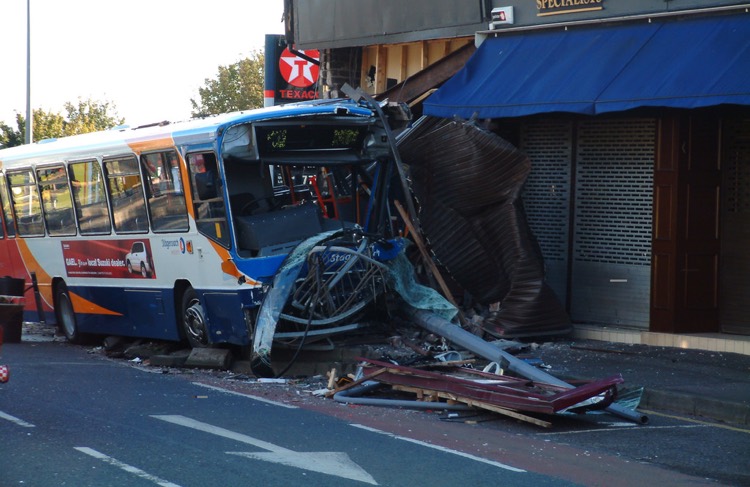 Having been in a number of bands that have failed, while being friends with plenty of people whose bands have done well, I've started to pick up on a few things that bands often do wrong.  Let's be clear from the start though: there are no steadfast rules and sometimes one thing will spell success for a band, while breaking another.  But this is a general list for why bands fail.
The following guest post comes from Joshua Danton Boyd, a graduate of Brighton Institute of Modern Music and a veteran of several bands you've never heard of.  He's currently part of Crunch, a freelance accounting startup.
Success is not simple, that's clear, but many bands blindly walk into the industry and set themselves up for failure from the start.  Some get through, but they've usually got a rich family member nestled in the bowels of Sony.  And these are the most commonly committed sins.
Reason #1: Your Band Name Is Difficult, Inaccessible, or Stupid
An upside down question mark? How worldly of you. Named after an obscure Serbian poet with an impossible to sell surname?  You clever bastard. Intentional misspelling? Take that, dictionary nerds!
As smart as you think you're being and as much as you enjoying making that one pretentious guy in the coffee place smirk when he sees your poster, you're actually alienating a lot of people and making it really hard for people to find your music and spread your music.  Sure, !!! has done alright, but I'm pretty sure everyone hated them for it.  No one wants to say they like a band with a name made of punctuation that actually had a real pronunciation (also try searching "!!!" in Google and see what comes up).
Names are massively important to a band's character and what they're about.  Rage Against the Machine couldn't have gotten away with being called Zach and the De La Rochas.  If you really think using Elvish for your band name is important go for it, just don't moan when you play a show and people are faced with a bunch of weird Lord of the Rings fan fic rather than your Soundcloud when they try to look you up.
Reason #2: You Have a Manager Before You Need One.
Having a manager means you're getting serious, right? Some person floating about in the backstage ether endlessly gassing about big gigs, marketing opportunities and success just round the corner. They've always got 'contacts' with more influence than Dalai Llama. You just need to leave it to them, they'll get you in shape and they'll get you down the right path.
What you should ask yourself is do you need a manager? If you just think you should have one then you don't need one. A manager is meant to be an asset not an accessory to your vanity. If you're still playing small gigs this is something you can handle yourselves without losing 15% on the rare occasions you get paid. Doing stuff for yourselves for a bit also gets you lots of decent contacts.
Managers are there for when you're ready to take the next step, not to start showing up at your second band practice.
Reason #3: You're Lazy, and Think You Have Magical Powers
Success does not rain from the sky and reward those with talent just because.  Sure, a few slip through on complete chance and, to be honest, they should have their contracts taken away and be forced to play piss-soaked venues and have beer hurled at them for a year before they're given back.
Success takes a lot of hard work.  If you think you're doing enough by having a practice every couple of weeks and sending out a few emails to promoters then just give up.  Once a week practices are the bare minimum for a start.
Reason #4: A Simple Lack of Self-Promotion
You need to be getting yourself to every local promoter you can think of.  Get in contact with blogs and local magazines.  Anything to make the people that matter aware.  Then, when you've got a gig, practice three times as much and promote the hell out of it.
Reason #5: A Simple Lack of Patience.
No one is going to give you a handout, you've got to work for it and that's just the start.  Don't expect to reap the rewards of your effort for a long, long time.
Image by Suzy Lagasa, licensed under Creative Commons Attribution 2.0 Generic (CC by 2.0).