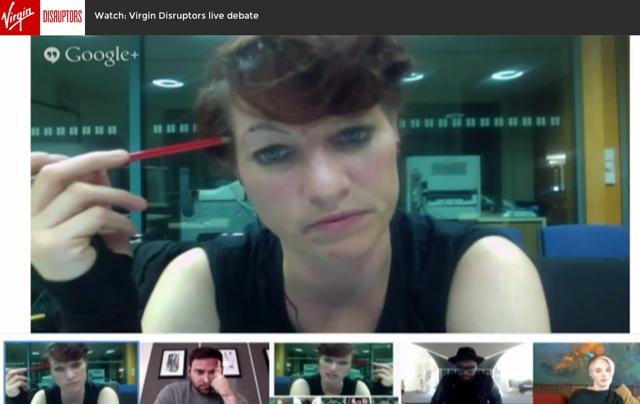 The glaring lack of reinvestment in content, according to Palmer, is "one of the largest" and  a "possibly un-fixable" problem facing artists and the music industry today.  The assessment came during an artist roundtable at Virgin Disruptors this week, one that also involved pioneering artists like Zoe Keating, Imogen Heap, and will.i.am, as well as Justin Bieber manager Scooter Braun.
Palmer's comments may have resonated the most.
"Can I speak up here?  I'd like to just add to what Zoe [Keating] was saying.  There's also – the other kind of general problem that I think we're seeing that doesn't really get addressed very much because it's so big and possibly un-fixable is that as bad and clunky as the major label system was, you still had a constant influx of capital back from those giant, sometimes soul-sucking systems, back into content creation.
And one weird thing is that iTunes, Apple, Spotify, Google, whatever, all of the people who are profiting – [and] YouTube – who are profiting off the artists from the small level to the huge levels aren't really feeding very much back into the creation of new content.
And, that's actually one of the largest problems, and even though my views aren't nearly as extreme as David Byrne's, he does bring up the giant question, which is 'where is the capital going to come from to make art?'  And people might think it's crazy for me to say that, because you can crowdfund, you can – there's a lot of things you can do.
"But wouldn't it seem that the place that is making the lion's share of the profit should actually also be putting money back into the creation of content to make a healthy ecosystem?"