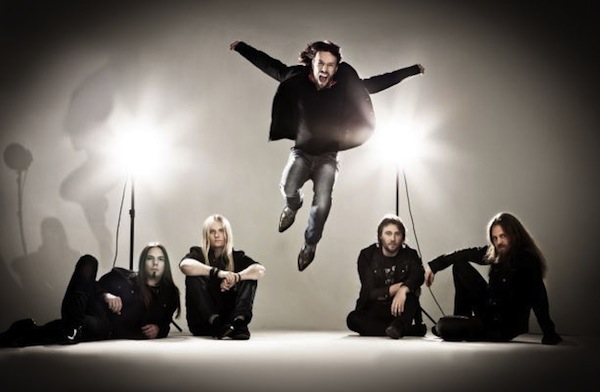 Would you walk over thousands of miles to meet your favorite band? This guy did…
Yle Uutiset reports that Jordan Langlois walked 3,500 kilometers over 140 days to find his favorite metal band, Sonata Arctica. He presumably departed from France, camped out on the way, and ended up in Alaveteli, Finland. Langlois says he hates walking…
He figured out where the band was recording and knocked on the door when he arrived. Keyboard player Henrik Klingenberg said they usually turn away fans who come knocking, but this time they made an exception. Sonata Arctica let him look in on the recording process and took him to a sauna.
Why would anyone walk all that way when they might be turned away? Langlois said: "I really just wanted to have a beer with the band".
After leaving Alaveteli, Langlois walked to the band's hometown, Kemi.