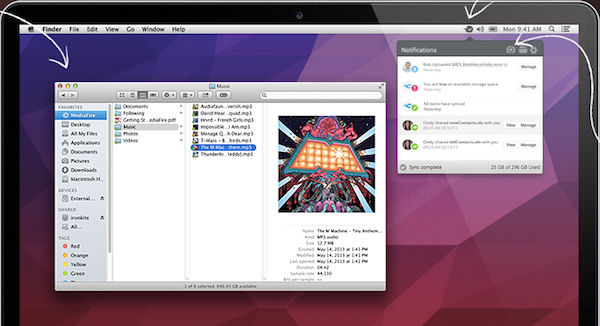 MediaFire announced they are going after cloud storage space companies with their MediaFire Desktop service.
"We are looking forward to going head to head with some of the biggest players in the consumer cloud storage space, including Dropbox, Mega, Box and Google Drive."
The service launched a week ago on OSX and Windows and has been downloaded over 150,000 times. This brings MediaFire's number of registered users to 33 million.
MediaFire Desktop syncs data much like Dropbox, the Google Drive desktop app, and pretty much every other service. Files can be accessed online or via iOS and android apps.
"Social sharing" is listed as a major feature. The application also has a built in screen capture function.
50GB of space is available for free. 100GB of storage currently costs $2.49 a month and 1TB costs $24.99 a month. They say this is "half the cost of Dropbox and other competing services".
MediaFire says they are about to go into a major round of funding.