The much-hyped day has come and gone, Beats Music is here.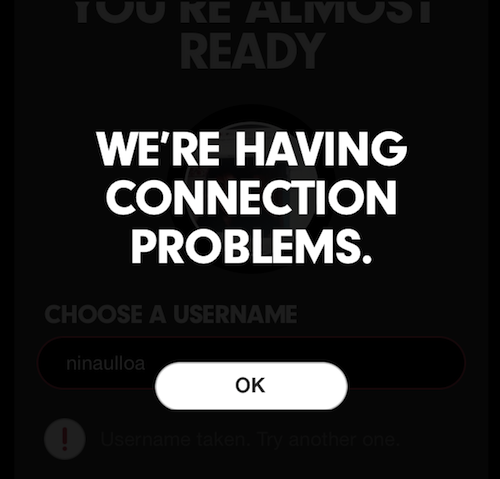 Beats Music has launched on the web, iOS, and Android.  The Windows app won't be available until Friday, January 24th.  Here's a run-down of the Beats iOS and web experience. If there's any notable difference on the Windows app we'll update you as it becomes available.
There was understandably a huge load of traffic on launch day.  The app and website were lagging. It was a few hours before I was able to properly log in without getting booted.  I had to run through the beginning steps a few times and the app still shuts down when I do too much too quickly.  Time and updates should fix these problems.
Beats differs from other services right at the start.  After your login is set up, Beats wants to get to know you. It asks which genres you love and which ones you hate. Then it gives you a selection of artists.  Again, you pick the ones you like and delete the ones you hate.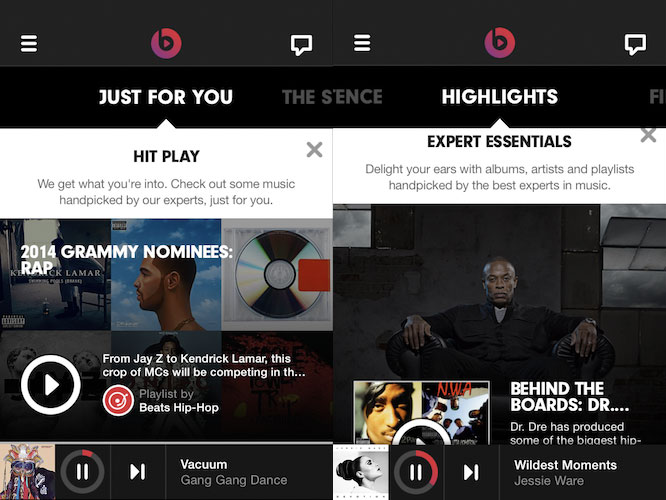 A "Just For You" home screen is created using info from entered likes and dislikes.  Recommendations will change over time using info from listening habits.
Beats solves the "what to listen to" problem by bombarding you with relevant content.
This content is curated by Beats and a wide range of tastemakers, including KROQ, Thrasher Magazine, Pitchfork, and many others.
There are a massive amount of curated playlists.  There are literally 30 "Getting Ready to Go Out" playlists…that's right… 30.  It sounds ridiculous at first, but if you participate in the young adult ritual of partying while getting ready to go party then you'll need 30 "Getting Ready to Go Out" playlists… and then there's 30 more "Getting Pumped" playlists for the pre-party.
Beats does away with computer-generated playlists based on songs or artists.  This is unfortunate if you want to listen to similar songs without digging around for the perfect playlist (although I imagine team Beats would tell me to go listen to Pandora or iTunes Radio if I want an auto-generated playlist so bad.)
Beats playlists dig deep into musical genres.  The people who put them together are obviously well-versed in their respective genres.  There are mixes put together by Justice and Basement Jaxx, "Best of Riot Grrrl", and "Best of Hindustani Classical" to name a few.  This selection is indicative of high quality content overall.
Beats doesn't just load crap into their library so they can say they have the most songs.
Yet with a catalogue of 20 million songs, Beats is comparable to most major streaming services.
Basically, this is a music nerd's dream service.  There's some great music that I haven't been able to find on Spotify.
Beats will auto-generate a station based on mad-libs style sentence: "I'M ____ & FEEL LIKE ____ WITH ____ TO ____". So far I've had success with this feature.
Tracks and playlists can be shared on Facebook, Twitter, or with followers on Beats. It's easy to follow artists and curators, but as of now there doesn't seem to be an easy way to follow friends or people from social networks.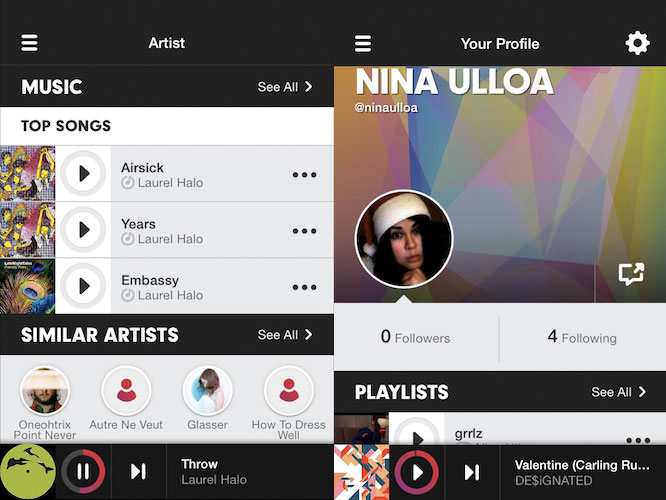 The web version of Beats is less focused on suggesting playlists for every situation that might arise on the go.  It has relevant suggestions on the homepage, a search, and access to playlists: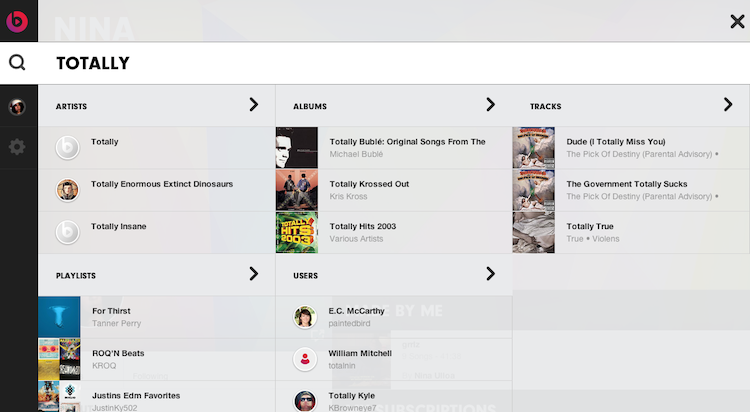 Beats has an exciting approach.  Most other services feel like The Echo Nest in disguise and branded as something new.  I'm not yet ready to permanently give up Spotify (which has tethered my listening experience to Facebook), but I'd commit to Beats if a social friend-finder and Last.fm integration were added.  Personal library syncing would also be a nice touch.
This isn't your mom's streaming service. Cool graphics and hip content are obviously targeting younger people. However, Beats curation has pretty much all genres covered. Both your mom and your friend that only listens to top 40 will be served music they know and love… and they might even discover something new in the process.