Hieronymus Bosch's The Garden of Earthly Delights is one of the creepiest / coolest paintings of all time. The triptych shows Adam and Eve on the left, humans engaging in debauchery in the center, and a twisted depiction of Hell on the right.
Tumblr user chaoscontrolled123 noticed a musical composition being written on someone's butt on the right side of the triptych. Here's  a closer look: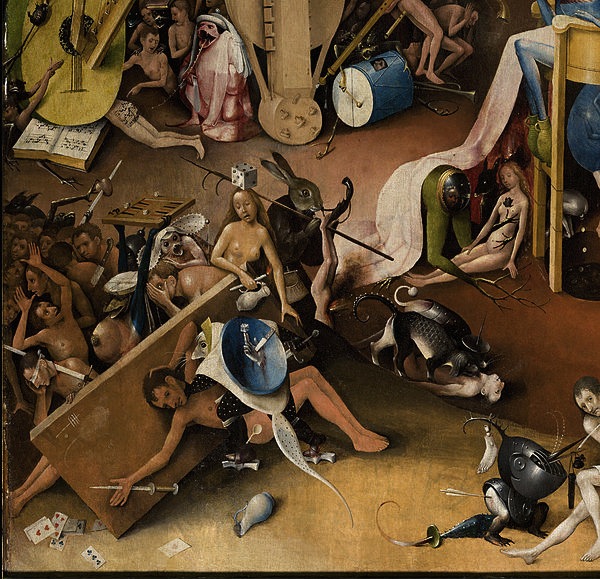 Chaoscontrolled123 decided to transcribe the music, saying:
"I decided to transcribe it into modern notation, assuming the second line of the staff is C, as is common for chants of this era.

so yes this is LITERALLY the 600-years-old butt song from hell"
The music isn't as inspiring as the painting, listen here.