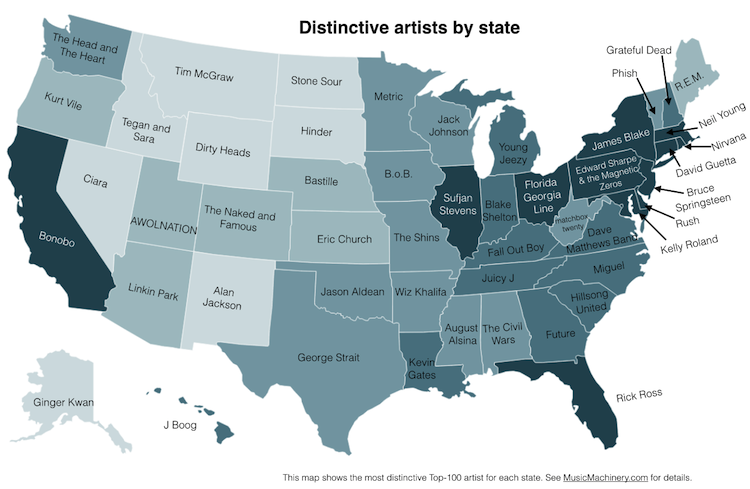 If you want a better idea of unique music tastes across the United States, then take a look at this map. Paul Lamere, Director of Developer Platform at The Echo Nest, created the map and posted it on his blog.
Lamere used data from Spotify and a "range of data services" to compare musical preferences by region, state, and across the United States. He compared differences across regional and state preferences to figure out which artists were uniquely popular in different locations. In his own words:
"For this study, I sampled the listening preferences of about a quarter million listeners that have a zip code associated with their account. I aggregated these listeners into regions (state, regional and all-US). To compare regions I look at the top-N most popular artists in each region and look for artists that have a substantial change in rank between the two regions. These artists are the artists that define the taste for the region."
Lamere also built an app that uses his formula. You can enter in two different regions and compare how music preferences differ between the two.