The is a breakdown of the different types of music listeners (source: Ovum Research):
And this is how music services often look at it:
But most consumers don't care if Spotify has tens millions of songs, according to the latest research.  And they aren't fanatics trying to discover new music or research obscure bands.  Instead, the real money may be in "lean-back listening," a less interested group that research groups Mahindra Comviva and Ovum Research say is sorely underserved and oftentimes ignored.  "The problem for the music industry is to ensure its services and features appeal to the lean-back listener, an easy-to-eat rather than all-you-can-eat approach.  Lean-backs are looking for help to discover their musical taste, and are big listeners of hit radio stations, looking to have digital music recommended, curated, themed and packaged for them."
"Lean-backs do not want to work to set up their basic music session but do want compelling and easy to access choices."
This is why Beats Music is so interesting, and why Pandora is crushing the competition.  It also explains why traditional radio is playing fewer songs than ever before.  Even the brainy Echo Nest seems to be learning that deep niches are mostly uninteresting to listeners.  "Successfully monetizing digital music 'on-a-plate' requires a sizeable audience of lean-back listeners, close management, refined programming and packaging of music and a strong connection with local culture," the report continues.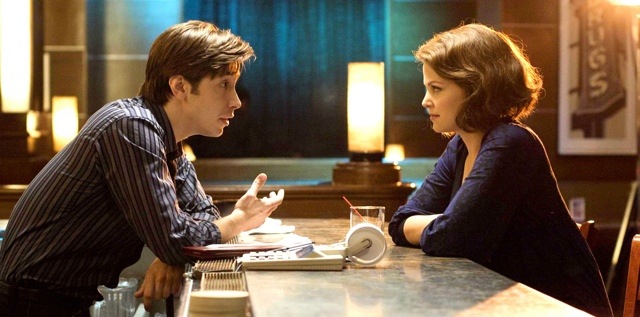 The rest – whether Spotify, Deezer, Last.fm, or Turntable.fm – seem to be missing (or have completely missed) the memo.  "Sophisticated interactive features for experiencing music  including 'scan and match', 'smart radio tools' and 'social integration' re-emphasize the industry's focus on the lean-forward core enthusiast who is engaged by interactive features, a highly active experience that is not always intuitive to the passive nature of the lean-back listener."
According to the report, a continued over-emphasis on lean-forward fanatics could be killing the streaming industry.  "Without an appropriate model with refined focus, programming, 'packaging' and marketing to attract and keep the lean-back listener, the music industries expansion beyond the core listener to the mainstream majority could be weak."
"A 'successful' music streamers conversion rate of around 25% leaves behind 75% of their subscribers."