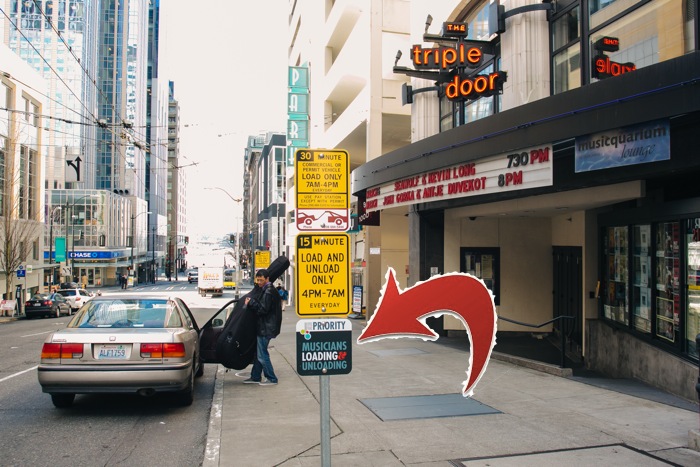 What's worse than loading gear into a venue?  Getting a ticket for loading gear into a venue.  But that issue may soon go away, at least for a few musicians, thanks to an initiative by the City of Seattle that would authorize musician loading zones outside of venues.
The Musician Load Zone pilot program kicked off this week and currently involves five venues.  "Seattle's Music Commission strives to champion innovative ideas that help local musicians make a living making music in Seattle," explained Jody McKinley, Chair of Seattle's Music Commission (and an executive at Seattle-based Rhapsody).
"Implementing these priority load zones for musicians continues to grow the City of Music mission to support local musicians in a very concrete way."
Musicians playing these venues may have difficulty adjusting to the sudden respect:
High Dive (Fremont)
The Crocodile
Tula's (Belltown)
The Triple Door (Downtown)
Showbox at The Market (Pike Place Market)
Interested in joining the pilot?  Businesses and venues interested in a Musicians' Priority Load Zone sign should contact Rachel White, OFM's Music and Creative Industries Program Manager, at [email protected] or 206-684-8504.