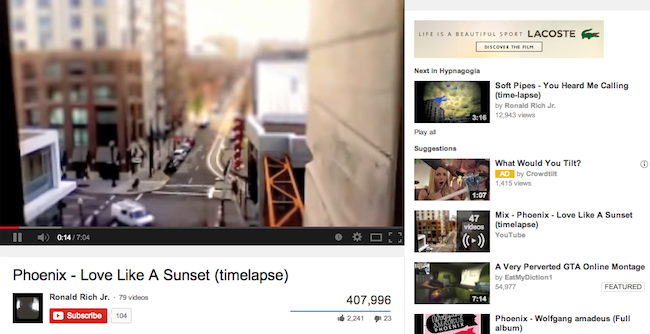 The IFPI (International Federation of the Phonographic Industry) has just released their annual Digital Music Report.  The report includes some very interesting details on user generated YouTube videos.
DMN has documented some of the emerging success stories that surround user generated YouTube videos.  These include mashups, covers, and re-creations.  Some examples are the "Harlem Shake" videos or the "Lisztomania" spin-off videos.  These videos can be automatically detected so ads can be placed on them.
As these videos continue to grow in popularity, so does their monetization potential.  According to the Digital Music Report, this potential has translated into massive revenue.
Revenue from advertisements on user generated videos has surpassed revenue generated from official videos.
Francis Keeling, Global Head of Digital Business for Universal Music Group, told The Star:
"It's a massive growth area. We're very excited about the creativity of consumers using our repertoire and creating their own versions of our videos."