What have you done for the industry lately?  These are the people making the biggest impact on the future of music, right now.
(Update, Tues. morning: Someone suggested (below) that I should've put Eric Schmidt, CEO of Google, as #1.  It's a good point… -pr.)
1. Neil Young.
Founder, Pono.
He made $6.23 million on Kickstarter on a clumsy HD audio concept.  He made people think about mediocre audio fidelity for the first time in a long time.
2. Tim Cook
CEO, Apple.
Because Apple can and will suck the life out of streaming music, when it chooses to do it.  Just hope you're acquired or successfully differentiated when iStream starts to take off.
Others to watch in this category: Jeff Bezos, maybe Google.
3 & 4. Ian Rogers & Jimmy Iovine.
Beats Music.
They have more than a $100 million to play with, and the deepest rolodex of industry, tech, and artist contacts (not to mention AT&T and Muve).  They can spoil Spotify, they can re-arrange the streaming deck.
Others to watch in this category: Axel Dauchez of Deezer, 'YouTube Music'
5. Len Blavatnik.
Access Industries.
He's a billionaire willing to blow money on music stuff.  Which means Blavatnik's little music projects (Deezer, Warner Music Group, Beats) can drown out your little music projects.
Others to watch in this category: Any billionaire who wants to play, baby!
6. Tim Westergren.
Co-founder, Pandora.
No, he's not a nice guy, but he is finishing first.  He's got a streaming service that is beating Apple, he's making millions in personal profit a month, and using lots of your music for free.  That's not nice, but it is powerful.
7. Jeff Price.
CEO, Audiam.
He never sold Tunecore.  He never got that moment of validation.  But he does know how to raise significant capital, and more importantly, make a lot of noise.  Watch Audiam: they're figuring stuff out on YouTube, signing marquee artists, and attracting capital.
Others to watch in this category: Brandon Martinez (INDMusic), Rio Caraeff (VEVO).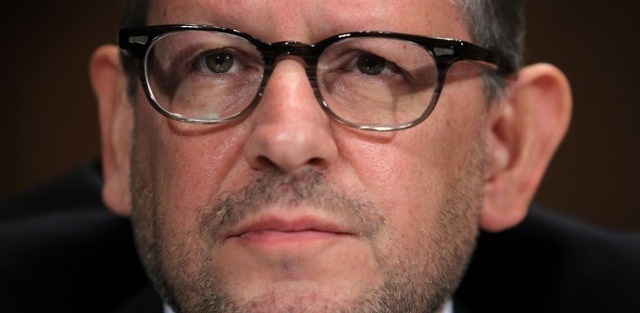 8. Lucian Grainge
CEO, Universal Music Group.
Universal Music controls the most important catalog in the world, and they're drawing as much milk as possible from it.  If you're doing well, then UMG will raise the price to license its catalog.  If you don't pay, they can shut you down tomorrow.
Others to watch in this category: Doug Morris (Sony), Stephen Cooper (Warner Music Group), Marty Bandier (Sony/ATV) and anyone else with power over major catalogs. 

9. Bob Lefsetz.
He has a lot more power than money, but people with both power and money listen to him.  They read his emails, and sometimes, act on them.
Others in this category: Bruce Houghton (Hypebot)
10. Daniel Ek.
CEO, Spotify.
He hasn't figured out how to get tens of millions of people to pay for streaming music, and the investors are itching to cash out.  But that doesn't mean he won't figure it out.  There's still enough rope from Goldman Sachs and the gang.
Also worth noting: Sean Parker. 
11. Michael Rapino.
CEO, Live Nation
He's the captain of a profitless ship, and a plunderer of his own booty (see above).  But he also spends huge amounts of money to attract the biggest (and most demanding) touring artists, and flatters them, too (just ask Drake).  That is power.
Also in this category: Irving Azoff, Dan Beckerman (AEG), James Dolan (MSG)
12. The Investors: Fred Wilson, Larry Marcus, You…
Wilson flopped on Turntable, but he's not afraid to bet on music.  And big ideas happen when big money is involved.  Especially if it's coming from you (see Pono) or smaller, lower-pressure investors (see Audiam).