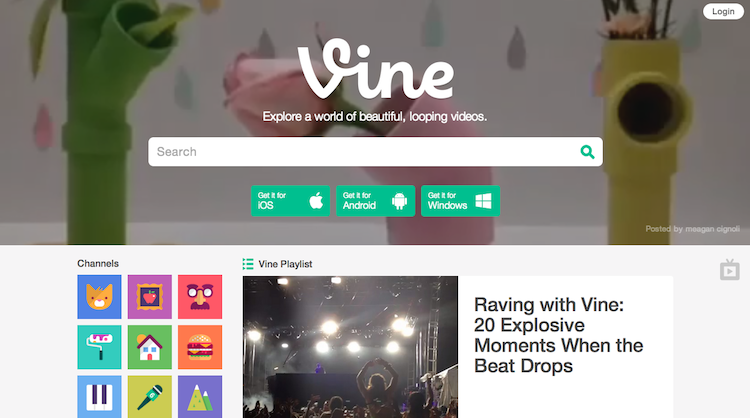 Vine, the addictive 6-second video clip platform, has launched a new version of their desktop website. This expands Vine's primary focus beyond mobile.
This updated site is extremely similar to YouTube. It can be accessed without an account.
The homepage features trending and curated videos, users, and tags. It also has links to various video channels, such as animals, comedy, and music & dance. Users can search for content by tag, person, or location.
Feeds can be watched in TV Mode, which continuously plays a list of videos in full screen.
Vine no longer feels like a competitor to Instagram – which offers 15 seconds videos. Instagram is about sharing (an altered version of) your life, Vine is about putting on a show.
When Nina Ulloa isn't writing for DMN she's usually reviewing music or at a show. Follow her on Twitter.