skip

/skip/
verb
1. any time the listener abandons a song before the song finishes.
How catchy is your song?  According to data just released by Spotify, nearly half (48.6%) of all people skip a song before it finishes.  Even more shockingly, nearly 25 percent move on in the first five seconds.
The finding comes from Paul Lamere of Echo Nest, a music intelligence company just acquired by Spotify.  The buyout has given Lamere access to a massive data trove of listening, and some scary skip statistics.  "The big surprise for me is how often we skip," explains Lamere.
"On average, we skip nearly every other song that we play."
Younger users skip more often, Lamere found, and those on mobile devices are skipping more than those on desktops or laptops.  "When we are more engaged with our music – we skip more, and when music is in the background such as when we are working or relaxing, we skip less," Lamere continued.  "When we have more free time, such as when we are young, or on the weekends, or home after a day of work, we skip more. That's when we have more time to pay attention to our music."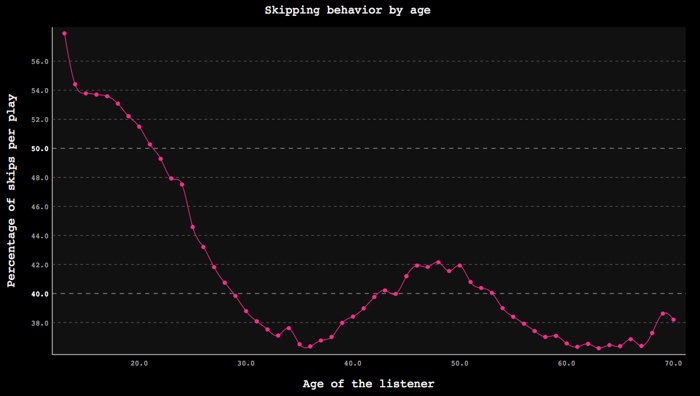 That said, great songs with catchy openings have a far better chance of survival.  "Most of the song skips happen within the first 20 seconds or so of the song," Lamere continued.  "After that, there's a relatively small but steady skipping rate."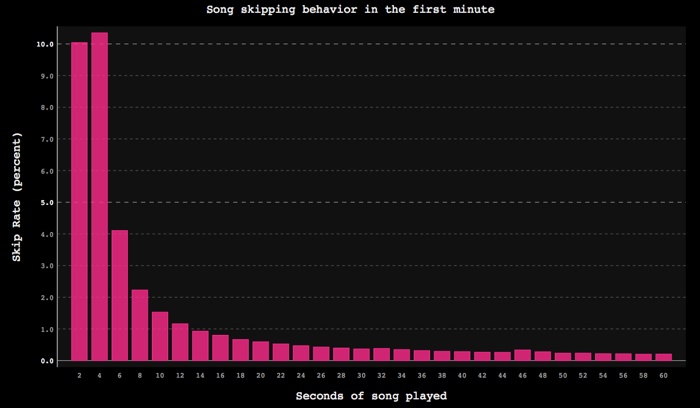 Written while listening to Mahler.