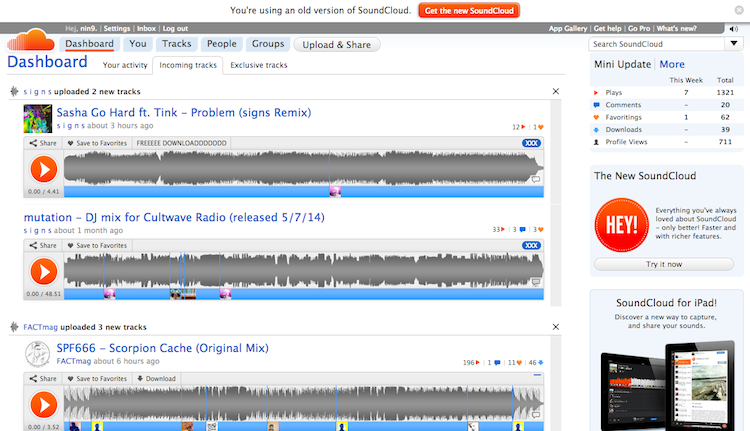 SoundCloud has been constantly adding new features and removing old ones since they rolled out a new version of the site in 2013. They recently removed the dropbox feature and added capabilities to their groups as a replacement.
However, SoundCloud has always made it possible to switch back to the classic version of the site… until now.
SoundCloud is deleting the classic version of their service all together, saying they don't really have a choice:
"The complexities of keeping two SoundCloud websites up and communicating with each other at a global scale has been extremely difficult, causing increased outages on both sites and slowed the platform as a whole."
There are a few features that the new SoundCloud doesn't have that make it easier to collaborate with others. For example, you can't send exclusive tracks to users' feeds in the new version.
Overall, the biggest change between the two versions is the layout, and there's no questioning that the new SoundCloud is easier on the eyes.
Nina Ulloa covers breaking news, tech, and more. She also runs West Coast Fix. Follow her on Twitter: @nine_u