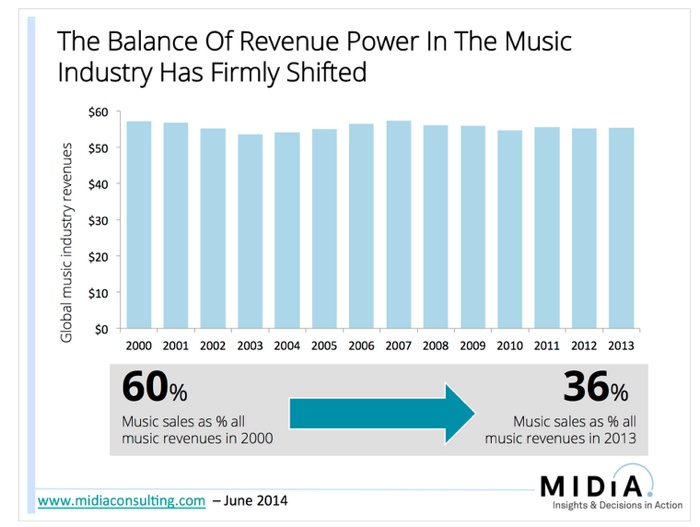 Recordings have dropped 41% since 2000, but according to just-released research from MiDIA, there's almost as much money as before in the music industry.  "The contraction of recorded revenue has occurred at the exact same time that the live music sector has undergone a renaissance," noted MiDIA researcher Mark Mulligan.  "The net effect, when coupled with publishing revenue holding its own and  the growth of albeit modest, merchandise revenue, is that the global music industry has largely held its own, contracting by just 3% between 2000 and 2013.
"Compare and contrast with the 41% decline in (retail) recorded music revenue over the same period.  Indeed it is the 60% growth in live revenue that has done most to offset the impact of declining music sales."
This is all part of the upcoming MiDIA report, MIDiA report: The Superstar Artist Economy: Artist Income and the Top 1%.  More details here.
Written while listening to Mr. Black.