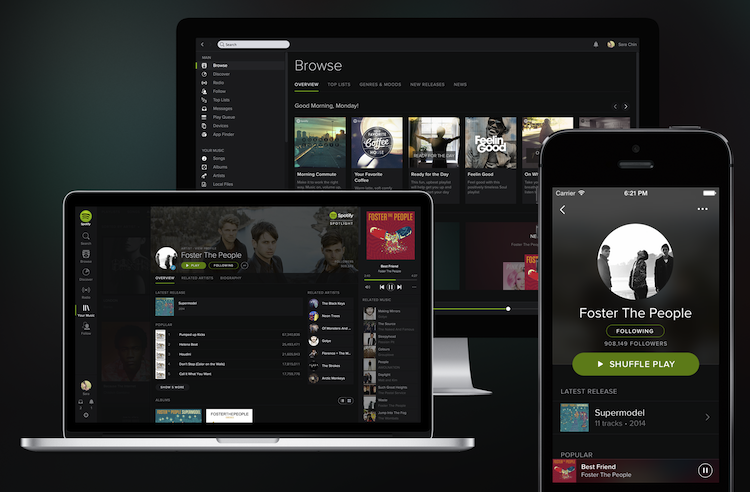 In March, 2014 Spotify closed their App Finder, the place where developers could submit third party apps for Spotify's desktop service. At that time they announced a beta version of an iOS software development kit, which allows iOS apps to integrate Spotify.

 The Major Labels Are Trying to Sell Spotify for $10 Billion, Sources Say
The App Finder closure came right after Spotify's acquisition of The Echo Nest.
Spotify has now released their new Web API, which means developers can submit third party apps using a new set of tools. No surprise that this API is integrated with The Echo Nest's API. Spotify says this will allow developers to create "richer" web apps.
The Web API includes metadata for track, artists, and album art details, cover art, and 30 second song previews. Apps have the power to access user playlists, display name, profile image, country, email, URL, and subscriber status.
Nina Ulloa covers breaking news, tech, and more. Follow her on Twitter: @nine_u