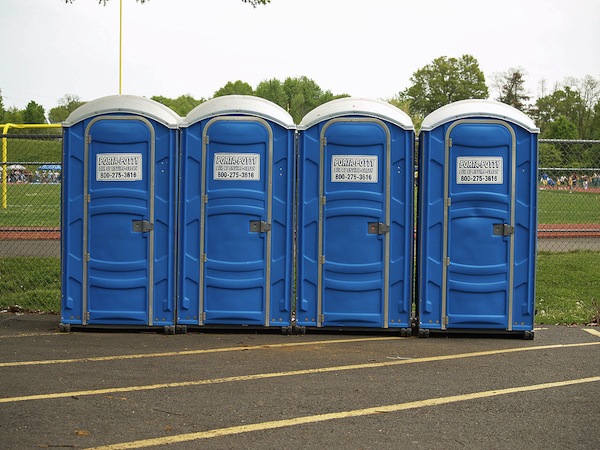 According to The Independent, Glastonbury Festival has spent £600,000 ($1,019,359) on upgraded porto-potties.
These new toilets are stink-free and compost waste. Glastonbury hopes these toilets will fertilize the farm where the festival is held for two years.
Glastonbury's founder Michael Eavis says they have 31 upgraded toilets. Each unit costs £20,000 ($33,980).
Eavis says the hefty price tag is worth it, as the toilets do not have to be maintained for the entire week of Glastonbury. In addition, the toilets take in waste from showers and sinks.
Are $30,000 toilets are a worthy investment?
Photo is from David Shankbone on Wikipedia, used with the Creative Commons License.