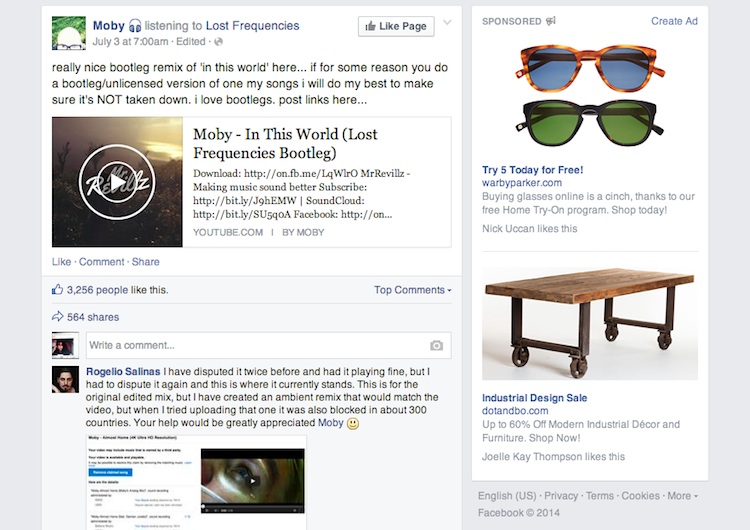 Moby recently posted on his Facebook page, saying that he would do his best to prevent DMCA takedowns of bootleg and unofficial remixes of his songs.
This can be a difficult task when labels are involved, but the sentiment is appreciated.
Bootleg remixes are commonplace in this golden age of technology and electronic music, and many rising producers have found their ticket to notoriety with unofficial remixes. If done right, unofficial remixes are the equivalent of free advertising for the original artist.
Moby is now boosting rising producers by posting bootleg remixes on his Facebook page. His team is also assisting producers that have had their bootleg remixes taken down in the past.
This is just the latest example of well-known musicians and producers voicing their support for an open online music culture. Kaskade recently said that sharing helps artists, fans, and the entire industry, noting:
"We have moved beyond the exhausting notion that our greedy hands need to hold onto these tunes so tightly. The world just doesn't work like that anymore."
Nina Ulloa covers breaking news, tech, and more. Follow her on Twitter: @nine_u