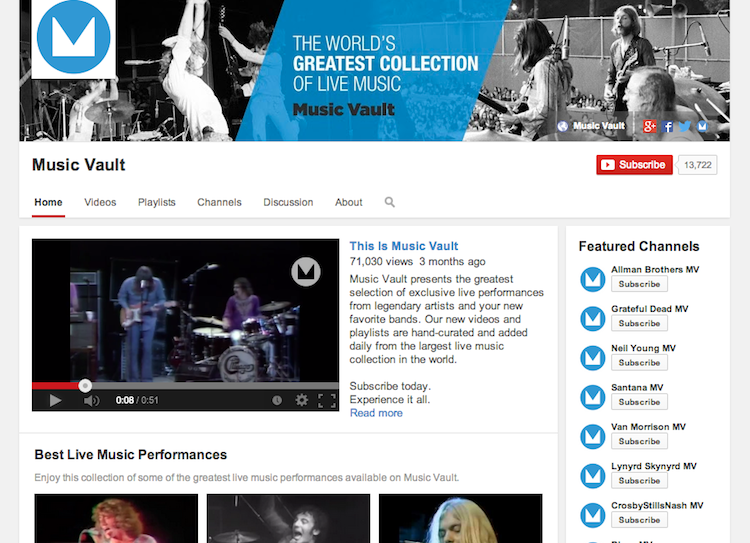 Concert footage channel Music Vault will be adding 12,000 live videos to YouTube.
This is in addition to the 1,000+ videos that Music Vault has already uploaded.
Music Vault has spent the past two years restoring, mixing, and mastering live tapes. Their archive of live videos spans many decades, and includes both older and newer bands. Peter Frampton, Santana, Sevendust, and Cayucas are just a few of the artists represented on the channel.
The channel will collaborate with Daytrotter, Paste Magazine, and others on new content.
Music Vault is operated by memorabilia company Wolfgang's Vault.
Nina Ulloa covers breaking news, tech, and more. Follow her on Twitter: @nine_u