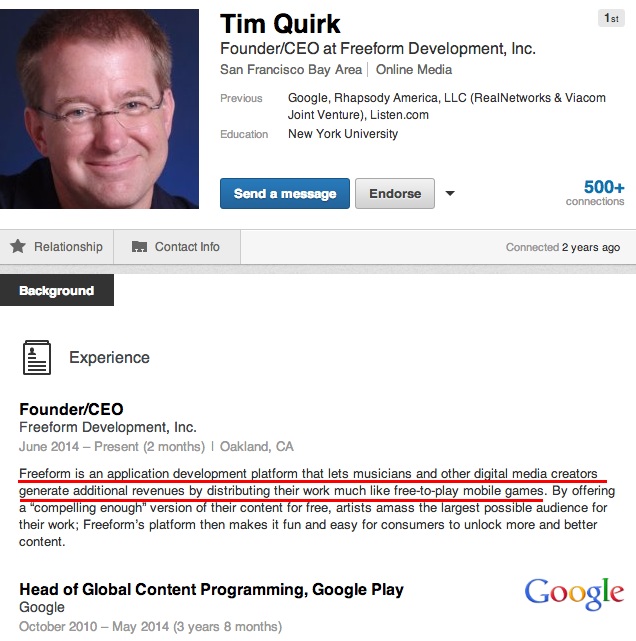 Late last year, Google Play Music All Access executive Tim Quirk declared that devaluing music was absolutely impossible.  "I meant what I said very literally," Quirk told an audience at the Future of Music Summit.
"You cannot devalue music."
Now, nine months later and out of Google, Quirk is launching Freeform Development, a startup that will help artists earn more money first by gaining exposure, then by pushing fans to unlock content (ie, 'gamification').  Quirk offered a quick description of the revaluation plan on his LinkedIn page this morning.