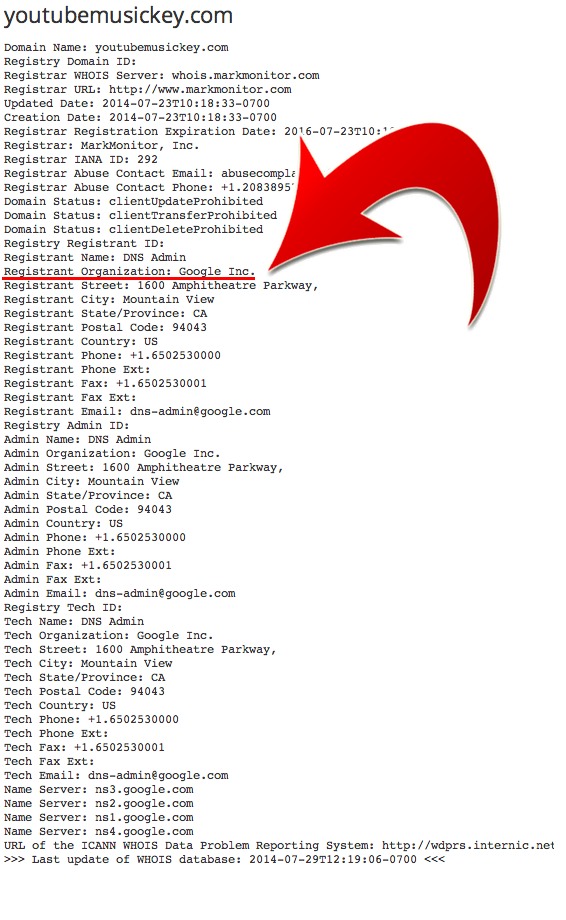 Google is now reserving a bunch of urls tied to 'YouTube Music Key,' including youtubemusickey.com, musickey.co, musickey.co.uk, .musickey.jp.  All of which suggests that this could be the name of YouTube's upcoming, premium music service.
More mainstream urls like musickey.com are taken, which means someone could be earning a huge payout in the near future.  Stay tuned…
Story cover image by Taki Steve, licensed under Creative Commons Attribution 2.0 Generic.