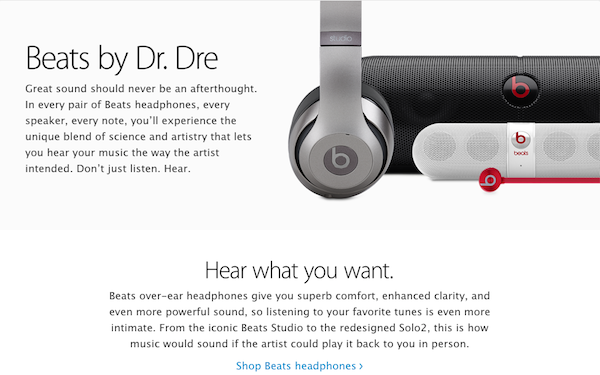 It looks like Apple is trying to boost sales of Beats by Dre products. They're temporarily offering a 10 percent discount on Beats headphones and speakers, both online and in stores. 9to5Mac says the price cut will be offered until August 23rd, "according to a source".
+Beats Music CEO Ian Rogers Is Now Head of iTunes Radio…
Beats products have recently been given a dedicated section of Apple's online store.
Nina Ulloa covers breaking news, tech, and more. Follow her on Twitter: @nine_u