Spotify CEO Daniel Ek, in a recent interview with CNN Money…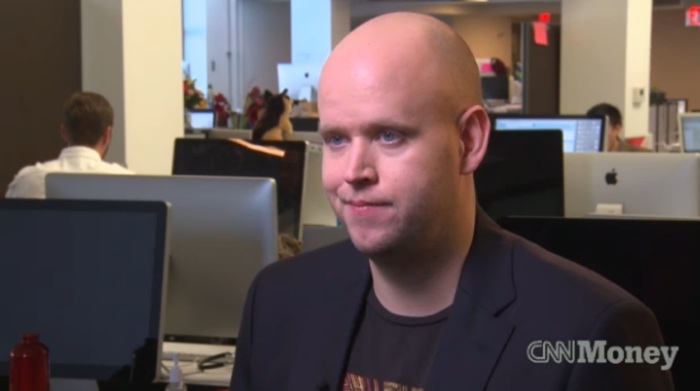 CNN Tech Correspondent Laurie Segall: Do you think that one day artists will be able to find a business model, and will really be able to make a living doing what they love and getting their music out there?
Spotify CEO Daniel Ek: I'm 100% sure, and what's going to happen is the more people that come online, the more people that are listening, it just means that the base of people is going to expand.  And as that happens, even more revenue will come back to the music industry.  So I'm positive that the entire music industry is going to be a lot bigger, and a lot more healthier than its ever been.
CNN: At what point can an artist survive on a Spotify income?
Ek: Well, I mean, the interesting thing here is that we're just in its infancy when it comes to streaming.  And we just last week had an artist announcement where we basically said if there would be 40 million subscribers paying for a service like Spotify, it would be more than anything else in the entire music industry, including iTunes.
And we're not too far away from that number, which is the interesting thing.  So, I'm absolutely sure that artists will make a decent living, and actually the industry will be larger than it's ever been, in the next few years.
 (full interview, here)