Why aren't you selling any t-shirts?  The answer may have more to do with your genre – and they way fans in that genre behave – than any other factor.   According to data from atVenu, a startup that provides some pretty great merchandising tools, alternative and rock are basically crushing when it comes to merchandise sales.   The company scanned 1,300 different member artists to come up with the breakdown.
Looking at the US market only, country and pop are also doing extremely well.
The rest basically suck, though there are undoubtedly lots of exceptions.  And even if you're not in a heavy-hitting merchandise genre, you can still garner lots of sales per user, and per transaction.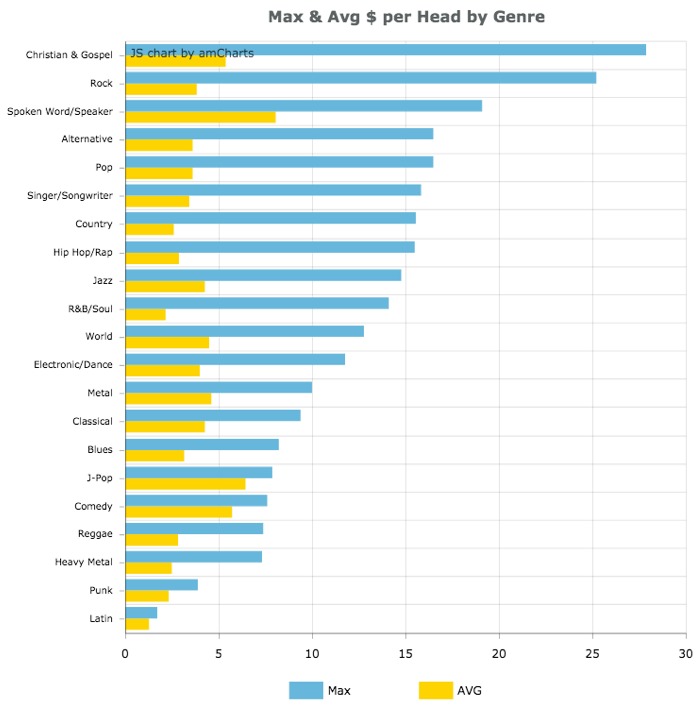 But above all else, know your audience.  This is what sells the best in each genre, besides t-shirts.