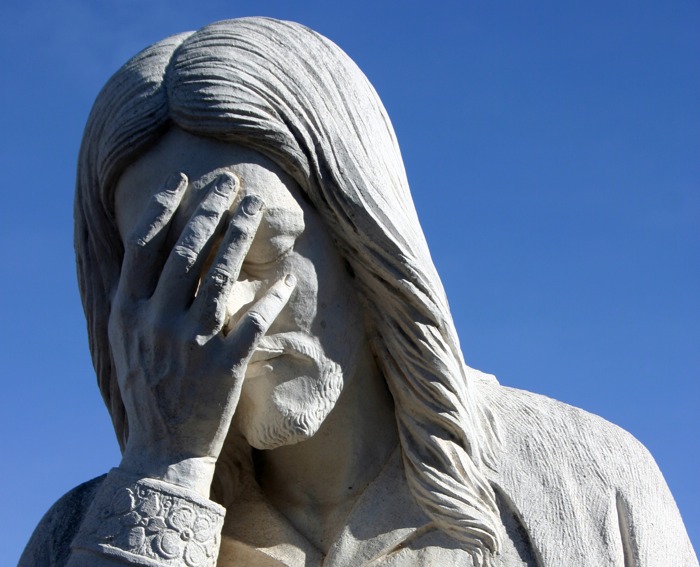 On Tuesday, U2's Songs of Innocence was distributed to approximately 500 million iTunes Cloud accounts, with every copy paid for by Apple.  Still, the album won't appear on Billboard's album sales chart, despite being the largest album ever released in the history of recorded music.
Billboard confirmed their refusal to recognize the album in a statement issued this morning:
"While U2 surprised the music world by releasing its new album, Songs of Innocence, today as a free download to iTunes Store account holders and for streaming on Beats Music, you won't see it on the Billboard 200 albums chart for another month and a half…

"Free or giveaway albums are not eligible for inclusion on Billboard's album charts and do not count toward sales tracked by Nielsen SoundScan (which supplies data for Billboard's sales-driven charts). The same sort of scenario played out in 2013 with Jay Z's Magna Carta… Holy Grail album, which was given away to Samsung users, and, on occasion, when Google Play offers free downloads of select albums.

"Once Songs of Innocence goes on sale beginning Oct. 14, it will then set its sights on Billboard's sales charts. On that date, the album will be available in both standard and deluxe editions to physical and digital retailers, as well as on streaming services other than Beats. Until then, only current or new iTunes or Beats account holders will have access to the album."
Meanwhile, Billboard now appears to be taking extra steps to dismiss the impact of the massive iCloud upload (and validate its chart decision).  In a story published last night, less than 48 hours after the surprise, the publication claimed that the album has only been accessed 'about 200,000 times' by iCloud account holders, or 0.04% overall.  Additionally, the magazine made it very clear that it will only count albums that were directly downloaded and paid for by individuals, an arbitrarily limited purchase path that Billboard estimates will reach 150,000 units.
More as it develops.
Image by Terry Alexander, licensed under Creative Commons Attribution 2.0 Generic (CC by 2.0).  Written while listening to Songs of Innocence.